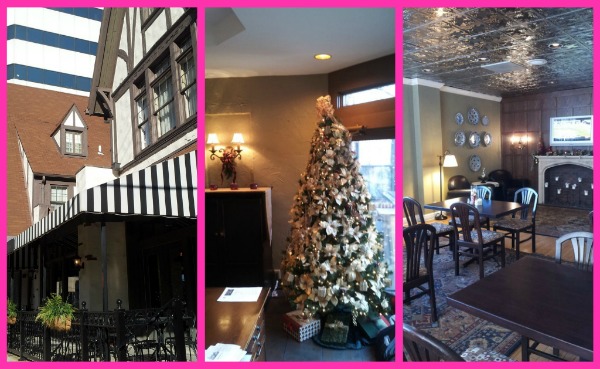 I adore boutique hotels. Staying in corporate owned properties with all of the amenities is a treat, but for me, finding a neat hideaway hotel that is quaint and hospitable is something that I enjoy staying at. When it came time for us to choose where we would be staying for New Year's Eve, I scoured the net looking for the perfect property. I lucked up on Seven Gables Inn, a fabulous Bed and Breakfast sort of hotel that featured small-town charm and old fashioned glamour.
The hotel has fabulous scenery and furnishings, and has an Irish restaurant attached called Molly Darcy's. And while we were tucked away in an older historical building, Seven Gables Inn boasted some of the amenities I have come to love at bigger hotels including valet, wake-up service, homemade (and hot) cookies in the lobby, business center, complimentary breakfast, wake-up calls, and pleasant staff.
Below are a few pictures* that I took of Seven Gables Inn, located in Clayton, Missouri. I did not manage to take photos of our room (we messed it up as soon as we arrived) but the room was a nice size with French doors, flat screen TV, and marble counter tops. The only con that we could think of during our whole stay was that there was not an elevator. Our room was on the 3rd floor, and we had to take steps to get to our room. Not that we minded doing so, but for those guests who cannot maneuver steps or have a handicapped, staying on other than the 1st floor could prove difficulty.
I would definitely recommend Seven Gables Inn for anyone visiting St. Louis who want a small hotel full of charm.
Front of Seven Gables Inn & Molly Darcy's on Meramec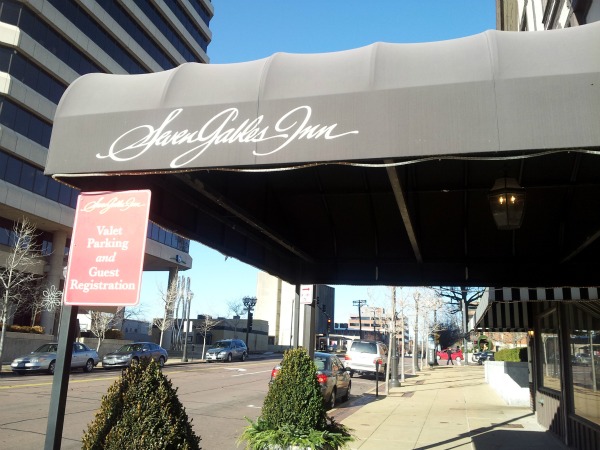 Seven Gables Inn awning
Seven Gables Inn is on the National Register of Historical Places
Breakfast & Common Area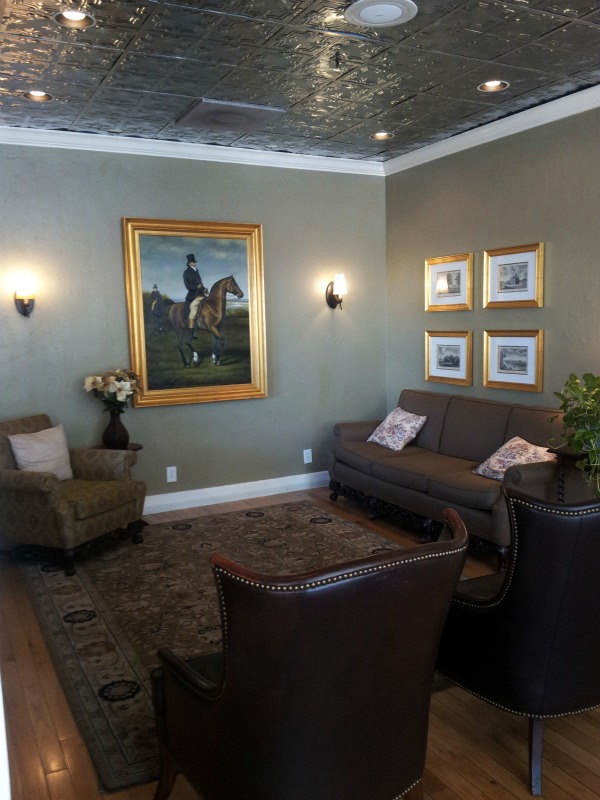 Sitting area near lobby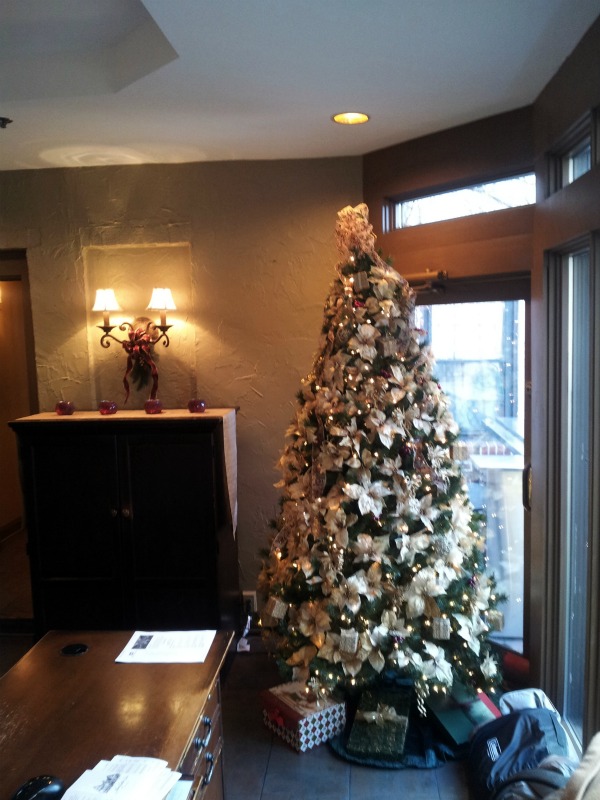 Lobby & desk area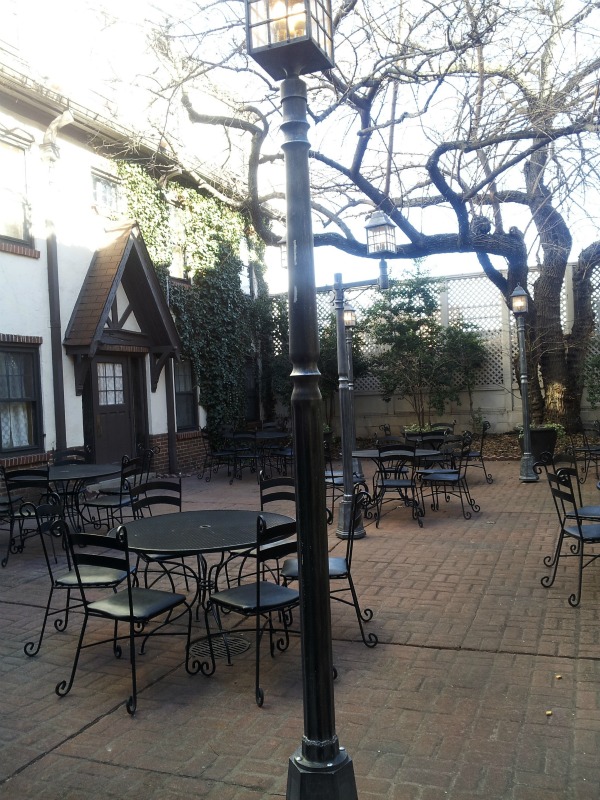 Outside courtyard area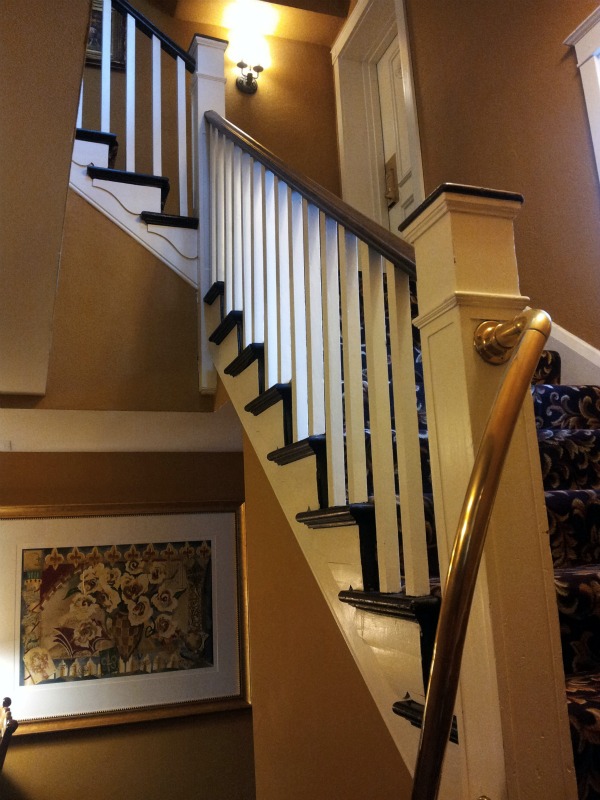 One of the staircases (near the business center area)
Sitting area in the lobby
I, The Cubicle Chick, was not paid to write this review, nor given a comp room for blog coverage. We paid for this room out of our own pockets, but wanted to do a write-up for the hotel since we had such a pleasant experience.
*Taken with my Samsung S II smartphone