Okay, so if you "know me, know me" then you know I love me some Jill Scott. She is my BFF in my head—her whole vibe, amazing talent, and voice has me in awe. Add to the fact that she is a badmammajamma with big hair and an even bigger smile, and Ms. Scott can do no wrong.
Jill is all set to take the radio by storm with a new release, 'Just Before Dawn: Jill Scott From the Vault Vol.1′, which hits the streets this summer. You already know I am buying this album—no bootleg copy will do.
Why is Jill a Cubicle Chick? She makes juggling being a mom and working on her craft so easy! Between raising her son and working as an actress in films such as 'Why Did I Get Married' and LMN's 'Sins of My Mother', AND making sweet music, she is a woman who does it all!
Check out these new pictures of Jilly from Philly during the shooting of her new video for her first single from her new album called, "Shame" which features rappers Eve and Pharoahe Monch.
Will you be purchasing Jill's new album when it's released?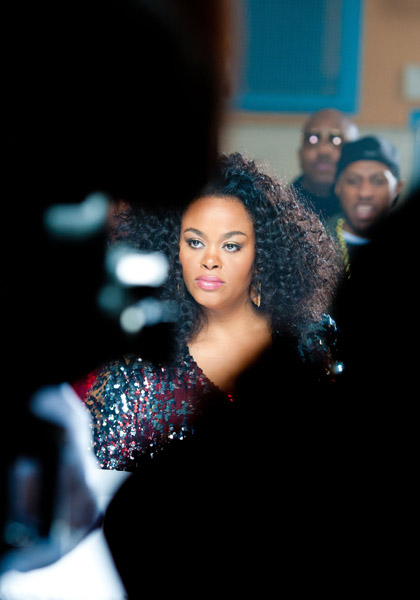 Photo credit: Wireimage/Getty Images

About The Author
The Cubicle Chick, otherwise known as Danyelle Little, is the owner and editor of TheCubicleChick.com. After losing her job in Corporate America in 2009, she found a way to channel her frustration into a site that focuses on work, life, and play. Danyelle blogs and administers this site full-time, freelances for several other sites and publications, and works as a social media consultant to other brands, bloggers, and businesses. You can learn more about her by visiting DanyelleLittle.com.