Cubicle dwellers and office outsiders have one thing in common: they usually have a love/hate relationship with their jobs. Despite what a lot of people think, most people do like their jobs. It's not the job they usually loathe, it's the pay or the conditions in which they work that may be the thorn in one's side. And when there's thorns, there's always items of discontentment.
And as a former HR manager, I heard it all. So I compiled a list of 10 Things People Say at Work. And if you're lucky, you may see one yourself in one of these quotes: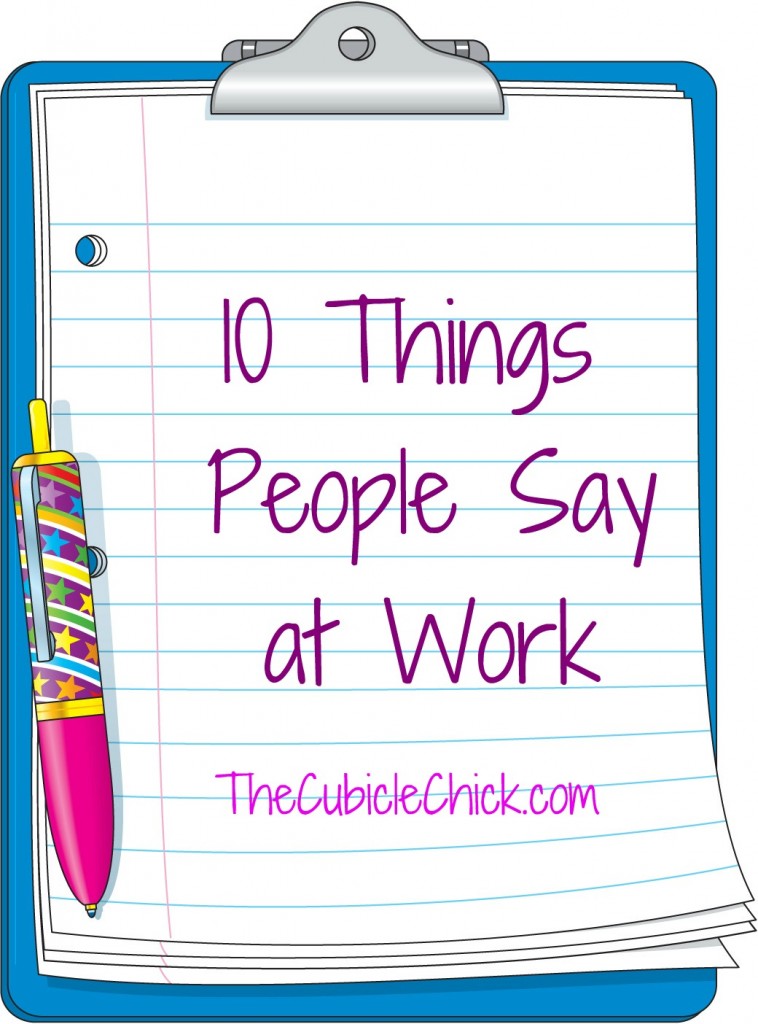 10. "If I get passed over again for that promotion, I will be looking for another job."
9. "I put in my vacation request. Now I wait."
8. "I wonder how she got her job here."
7. "Who stunk up the bathroom?"
6. "I'm not going to be involved in office gossip."
5. "Who burned the popcorn?"
4. "I lost another dollar in the vending machine."
3. "Are bill collectors allowed to call you at work?"
2. "The copier is jammed. Again."
1. "Wow. Another meeting?"
What are the office buzzwords in your workplace? Share!
About The Author
The Cubicle Chick, otherwise known as Danyelle Little, is the owner and editor of TheCubicleChick.com. After losing her job in Corporate America in 2009, she found a way to channel her frustration into a site that focuses on work, life, and play. Danyelle blogs and administers this site full-time, freelances for several other sites and publications, and works as a social media consultant to other brands, bloggers, and businesses. You can learn more about her by visiting DanyelleLittle.com.