I am a tad bit late with the latest OPI Collection, which was released about 2 weeks ago. OPI's newest foray into international colordom following Switzerland, Hong Kong, and Holland is OPI Germany, a suite of 12 fabulous colors inspired and created with the country of Germany in mind.
Retail priced at $8.50 per bottle (at ULTA), OPI's GermanyCollection boasts bold, deep colors and is perfect for the Fall and Winter seasons. I especially enjoy the richness these colors showcase.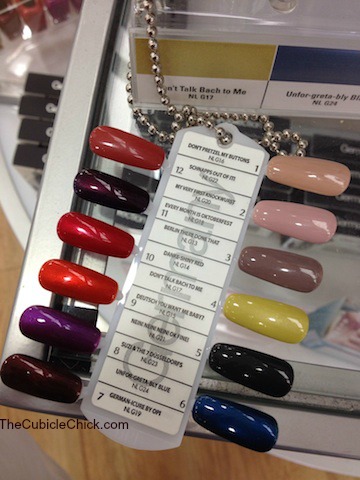 Here is a roll call of all of the colors available in the OPI Germany Collection:
Don't Pretzel My Buttons (taupe)
Schnapps Out of It (red)
My Very First Knockwurst (pink)
Every Month is Oktoberfest (burgundy)
Berlin There, Done That (light brown)
Danks Shiny Red (red)
Don't Talk Back to Me (pale green)
Deutsche You Want Me Baby? (red)
Nein! Nein! Nein! OK Fine! (black)
Suzi & the 7 Dusseldorfs (plum/purple)
Unfor-greta-bly Blue (blue)
German-icure by OPI (dark red)
I recently purchased a set of OPI Germany Collection Ger-mani's with he colors Don't Pretzel My Buttons, Nein! Nein! Nein! OK Fine!, Ufor-greata-bly Blue, and Suzi & the 7 Dusseldorfs, and I love them!
What do you think of OPI's GermanyCollection?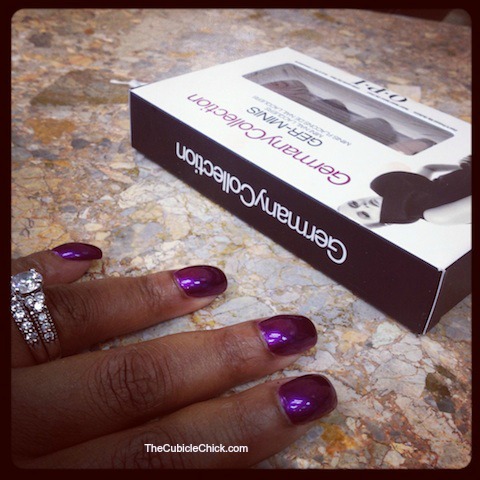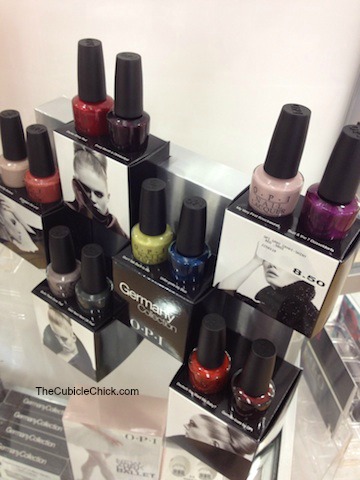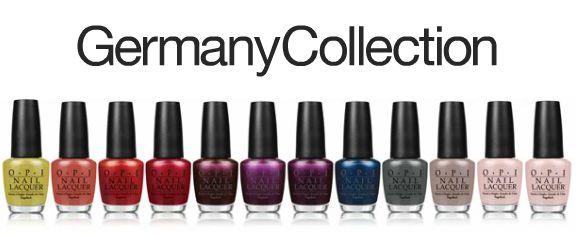 About The Author
The Cubicle Chick, otherwise known as Danyelle Little, is the owner and editor of TheCubicleChick.com. After losing her job in Corporate America in 2009, she found a way to channel her frustration into a site that focuses on work, life, and play. Danyelle blogs and administers this site full-time, freelances for several other sites and publications, and works as a social media consultant to other brands, bloggers, and businesses. You can learn more about her by visiting DanyelleLittle.com.