….out of the Big Apple this past weekend. And let me tell you. I ate well, but I am not quite full. I'm still hungry for more New York City action! I plan on visiting NYC very soon. Possibly during Fashion Week in February.
I arrived in New York after spending the day in D.C. I took the train via Amtrak from the Nation's Capital and made it to New York's Penn Station. When I got off the train, I had a case of culture shock. I mean, I am just a mid-west girl from St. Louis, right? I cabbed it to my hotel which was located in the Southwest corridor of Times Square, and since the street was so packed with traffic, had to get out of the taxi and walk down to my hotel. Which would've been fine during most occasions, but my high heeled boots wouldn't let me be great and I almost ended up breaking my ankle on the holey sidewalks of the city. But I did make it to the hotel without any injuries, thank God.
Once I was checked in, I went to my room and waited for my Publicist and Tour Guide, @AlexisTai. I got refreshed and we headed out into the streets and it was fabulous. The hustle and bustle. The traffic. The lights. The noise. The people. The vibe. It was so much to take in. It was raining but I got an umbrella from a street vendor and we kept it moving. We ate at TGI Fridays in Times Square and visited several shops, went back to the hotel, and then booked it to American Apparel where I got a fabulous black one shoulder number that made me feel fat, even though @AlexisTai said it showed off my curves. Curves? LOL. She needs more people *wink*
That night, we headed out to an event at The Vault given by my Twitter friend and promoter Jay_F_K in Soho and I even managed to look tre chic in my black dress I purchased that night. 🙂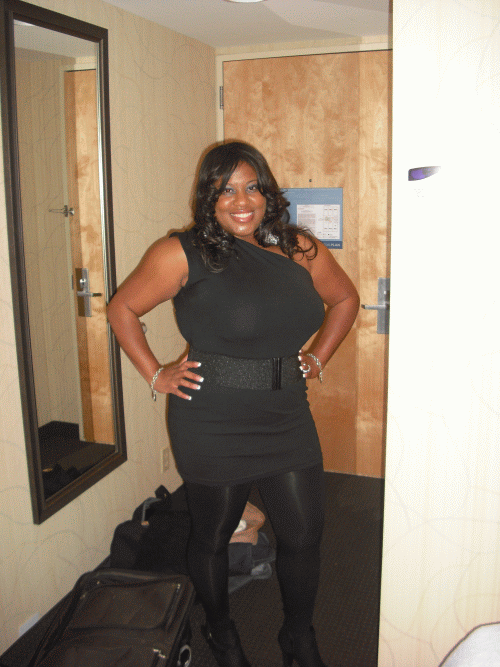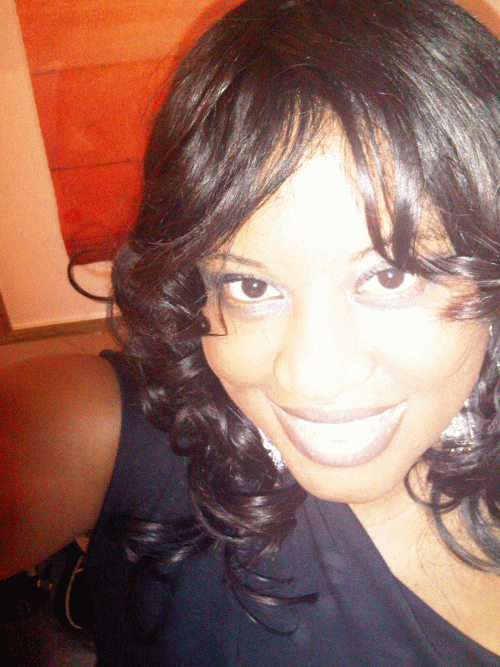 The next day, Sunday,the rain had stopped, so we ventured out to do some shopping. I will say that the stores are venues that are easily accessible here in St. Louis but the variety and selection is much more vast. I had a jubilant time in H&M, Old Navy, Lush, Sephora, Macy's, Sunglass Hut, and the list goes on and on! During our shopping quest, I was able to get some goodies in the historic Macy's on 34th Street (as in the holiday classic, The Miracle on 34th Street). I was like a kid in a candy store. 🙂 As a Fashionista in training, I got some incredible dresses during this shopping trek. I never was one for dresses but everyone I tried on (with the exception of one) felt and looked good!
Sunday night, we met up with famed photographer Chuck Holiday for a bite to eat at BBQ's and more walking around experiencing nightlife. We ventured to Rockefeller Square and also to Radio City Music Hall and The Ed Sullivan Theater where the David Letterman Show is taped.
As you can see, we kept busy. And because of my early train ride out Monday morning, I was not able to indulge in another night of clubbing Sunday night. In any event, I enjoyed myself immensely. Of course I had the best tour guide there is (kudos to Alexis Tai and Blue Orchid Media. Contact her via Twitter if you are interested in her organizing a trip for you) and her cohorts @Jay_F_K and Chuck Holliday. You all made my experience in the NYC most memorable.
There is nothing in the world like New York City. Don't miss me too much. I will be back! 🙂