Today started off badly. I was in the early morning throes of PMS and cramping like crazy and had to pick myself out of the bed and head to an early morning breakfast meeting at my corporate office. The day got better though, when after the meeting, we were told that we could go home early for the day. Since I was down the street from the new ULTA store in Chesterfield, I thought I would take a look-see and I ended up purchasing some more Urban Decay eye pigments and some Iman lipsticks that I desperately needed.
After picking up my father so he could spend the holiday with us, I treated him as well as myself to spa pedicures. My father has diabetes as I have blogged before and pedicures increase the circulation in his feet. I also got a manicure and a fill and brought my new China Glaze polish in Watermelon Rind and it came out just like it did in the bottle! The color is so brilliant and vibrant, it is a definite head turner. I am once again impressed with China Glaze who is able to make the colors pop off of my nails! The metallic feel of is is hard to view in photos but I have gotten several compliments from people about the color. What do you think?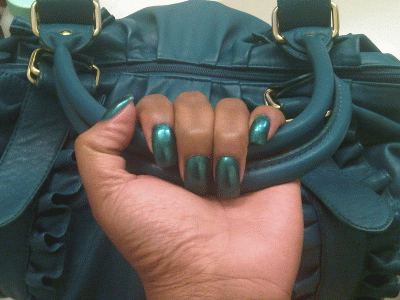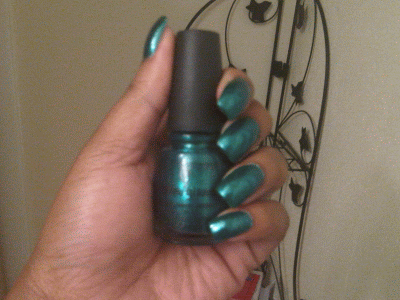 After running errands and getting everyone squared away with dinner, I made an impromptu appointment at Massage Envy and got a one hour massage with Jackie at the Creve Coeur location. It was fab and greatly needed! While checking out, I was given a demonstration of a Mother Earth Large Shoulder Triggerpoint Pillow (they see me coming I swear!) and yes, I had to have one. They are filled with various scents for ailments and whatnot and I bought mine filled with a flaxseed especially for migraines (which I suffer from a lot). They placed the pillow in a towel warmer which allowed the aroma to fill my nose and warm my neck and I felt like I was in heaven. In any event, I am trying it out tonight and I will let you know more about the product once I fully break it in at home.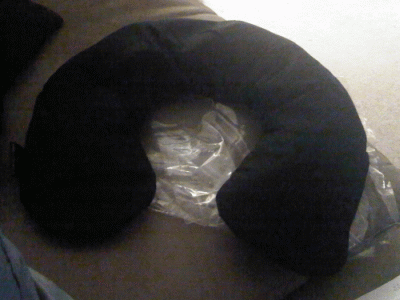 The day started very negatively and ended on a positive note. I'm relaxed, I'm focused, I'm energized and ready for turkey day. I hope each and every one of you have a Happy Thanksgiving and continue to be blessed. I know I am very thankful for everything that God has bestowed upon me and my family. This has been a wonderful year.
Don't eat too much!