Last night, The 16th Annual Screen Actor's Guild Awards (or SAG for short) were held in Los Angeles, and was, according to most reports, almost a virtual replication of last week's Golden Globes. To read a list of winners, click HERE. For me, the SAG awards are great, but definitely not the highlight of awards season. The red carpet, however, is always a headturner for me, and as I purused the Internet for pictures of the red carpet fabulosity, it was hard to me to find five outstanding gowns, the fashion was mediocre at best. But of course there were some standouts so I was able to compile a list of my Top 5. Hopefully, the actresses and fashion elite are waiting until the Oscars to surprise us.
But any event, here they go: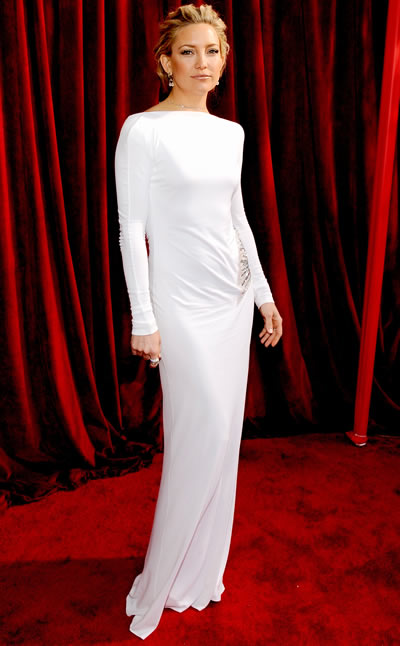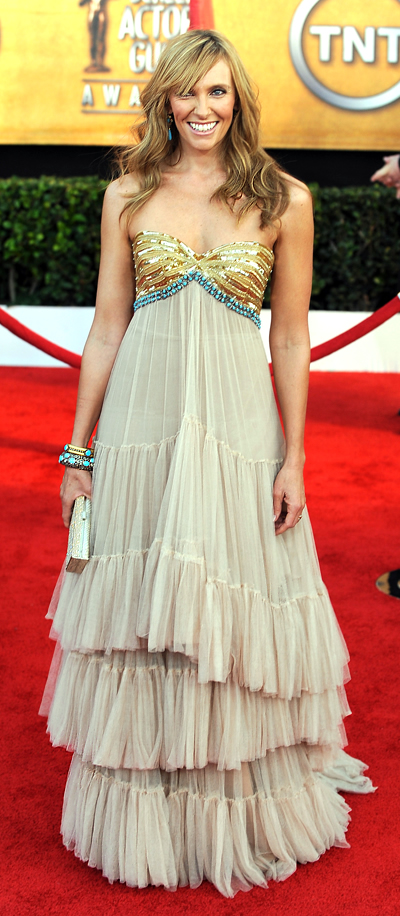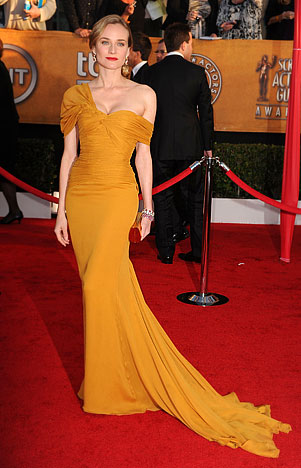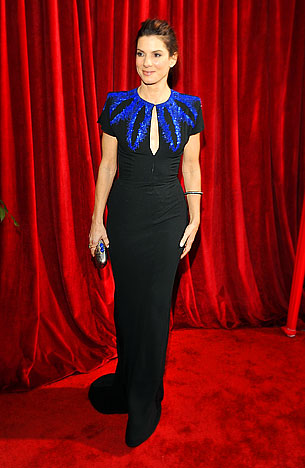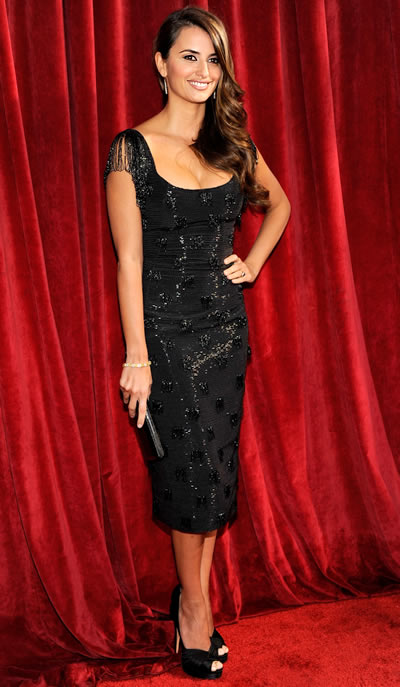 Photos Courtesy of Us Weekly Online and Entertainment Tonight Online.