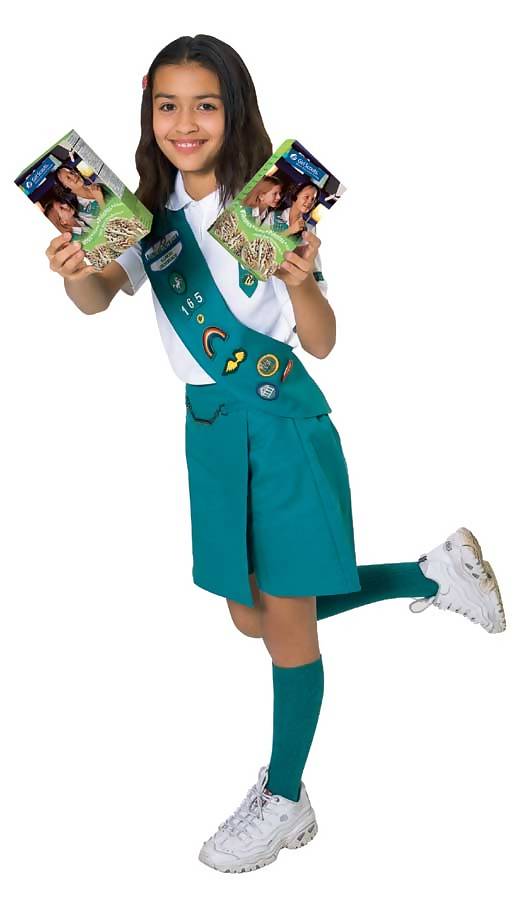 What about Avon calling?
I have noticed during the last several years, at least in my area of the county, my doorbell doesn't ring much. I hardly ever get a door-to-door salesman. As a a matter of fact, I haven't had one in years approach my door.
I get so little play at my door that the Jahovah's Witnesses don't even come over to share their Watchtower magazines. I am not feeling the love where solicitation is concerned. What's a girl to do?
And now that it's Girl Scout cookie time, I am really staring hard at my door hoping that it would ring so I could enjoy some if its decadent goodness that is the Girl Scout cookies. But alas, no knock at the door, no doorbell ring.
Now before you scoff at me, I know I can buy them online. And I know that a lot of times, the Scouts congregate in from of the market or super center to vie for our attention and Benjamin's. But the art, the true art of Girl Scout cookie season, is when they infiltrate your neighborhood and go door-to-door trying to outsell their friends. It's not the same when a pushy Scout bombardes me as I am walking out of the store with the cart or shopping online. The experience just isn't the same!
Whoa is me!
I don't live in a violent neighborhood. So why don't they show us any love? If someone could answer this question please, maybe I could have some peace.
Do the Scouts come to YOUR door? Do the Jehovah Witnesses give you their monthly publication even though you act as if you aren't home. These things never happen to me anymore.
I feel left out! *sighs*