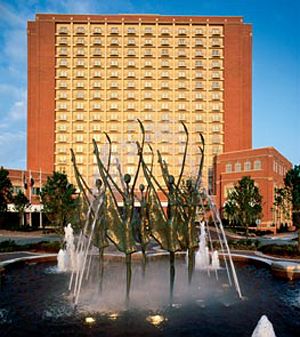 I am a traveling sister! I love going to different cities, taking in the sites and events. I try to travel every two months or as often as my budget will allow, but there are times when, due to scheduling or lack of funds, I am unable to get away. When that occurs, I plan a stayaway.
What is a stayaway you ask? It is when you stay in your city, but book a weekend at a local hotel. You treat a stayaway as a vacation, checking into a resort type of hotel with various amenities. You pack a suitcase for the weekend, like you would any other vacation and have a weekend away from home.
I have been indulging in stayaways for as long as I can remember. I am a sucker for a great hotel, so much so that I am thinking of doing a travel blog. I love nice hotels with unique fixtures, awesome service, an attention to detail, and great concierge. When I do a stayaway, I like to stay in a hotel that I have never stayed in before. In St. Louis, I usually stay in a hotel downtown.
A stayaway also consists of doing things that you usually do not do when you are in your city. Go to a restaurant that you've never been to or a bar or unique setting that is new to you. Take in a play or visit the museum. Treat this as a way to escape without having to pay for a flight. Fall in love with your city for the first time, or all over again!
Stayaways are a great way to renew yourself and have new experiences right in your own backyard. Treat it like you would treat any vacation. Book your hotel. Plan your itinerary, make reservations. And a stayaway is most fun when you do it with a friend or loved one.
This summer, I will be blogging about my stayaways here in St. Louis. I will be writing about my experiences, restaurant critiques, hotel recommendations and more. I treat my stayaways much like I treat my vacations.
What do you think about stayaways? Will you be having one soon? Use the comment section below and let me know your thoughts.