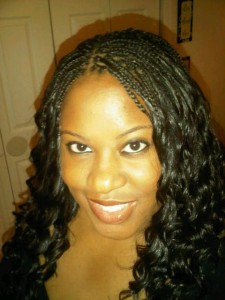 I have come to get to know Glamazini aka 'Rini, who you've seen mentioned on here many times (she recently wrote THIS guest blog post on TCC) through social networking. We both live in the same city and love being fabulous—make-up, nail colors, clothes and shoes, we love it all.
Hair is another bond in which we share. Glamazini is a natural hair enthusiast and has been blogging about her natural hair journey for over ten years!
I recently returned the favor of her guesting on my blog by writing a guest post on her blog about my own natural hair journey, which has had its share of peaks and valleys.
Check out my guest blog post on her blog HERE, and leave a comment. I would be so thankful!
And always….stay fabulous!