All eyes were on the 2010 American Music Awards that took place in the Nokia Theater in Los Angeles last night. The American Music Awards are a sought after event in music because it is us, the listeners, who vote for the winners for the awards. The AMAs cover all genres of music including hip-hop/rap, pop, country, rock. and R&B soul.
The red carpet was graced by some of the most beautiful and talented individuals that music has to offer. Below are my top 5 picks for the night's best dressed celebrities:
5. Katy Perry
4. Taylor Swift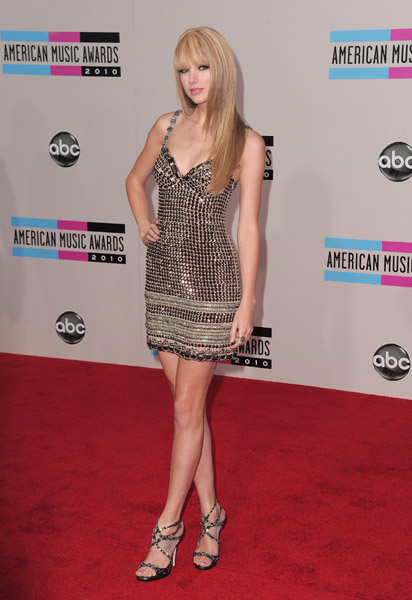 3. Pink
2. Jada Pinkett-Smith
1. Rihanna
What were your best dressed of the night, and what were your thoughts on the show?
Photo Credit: Wireimage/Getty Images