I cannot tell you how many times I have been asked what a Cubicle Chick is. I always answer like this—it's a woman who juggles kids, work, life, and still remains fabulous doing so. And even when I break it down in those terms, I still get a weird look by those who cannot understand or appreciate this concept.
So every once in awhile, I like to share with my readers my definition of a Cubicle Chick in the physical form. Talk show host, actress, wife, and mom Kelly Ripa fits that description to a "t".
I have loved Kelly since she was on All My Children. And although I don't watch Regis and Kelly on a regular basis, when I catch her on other shows or venues, I make sure to tune in. Kelly seems to be a like a down-to-earth momma who does it all–top that with being glam and fab all of the time, and even when she is dressed down, she makes heads turn.
What I enjoy most about Kelly Ripa is she seems to keep it real—no airs, no pretensions. What you see is what you get. Add to that how she gives back to the world is also something that makes her a class act.
Here she  is in action during the Electrolux Invites Moms And Daughters To Kelly Ripa's Tea Party For A Cause in NYC's Plaza Hotel in support of the Ovarian Cancer Fund on March 10th. I love the whole tea party concept. It's fun for girls to bond over a cup of tea in a party atmosphere.
Check out the pics below: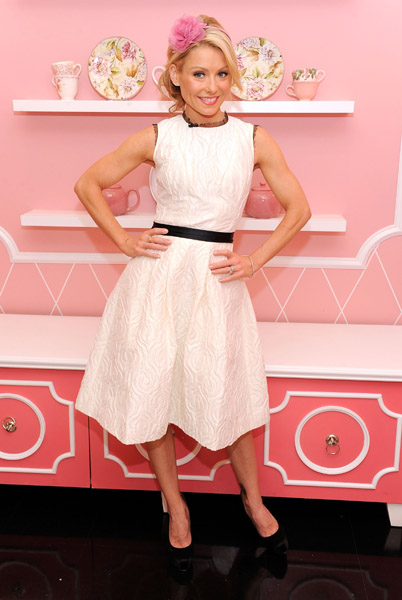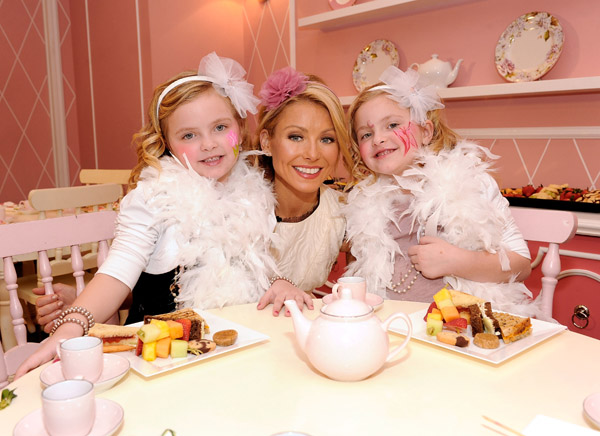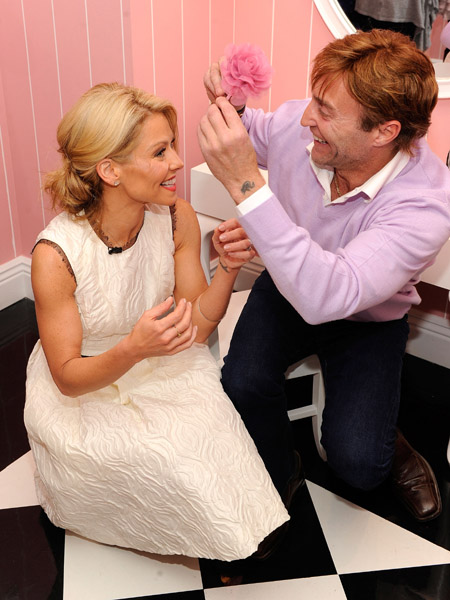 What do you think of Kelly Ripa?
Photo credit: Wireimage/Getty Images