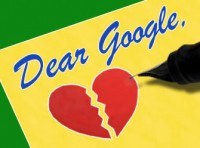 For weeks now, I noticed that when I received my Google Alerts in my inbox, they failed to show any of my blog posts. This has happened before for a few days, but usually they return. But for almost a month, there were none of the blog posts I wrote in my alerts, so I knew something was wrong.
I was told to check my Google Webmaster Tools and noticed that when I checked the bots (those pesky things that crawl your site and actually list your content on Google), it kept getting an unreachable error. Over 300 of them.
So there was a problem with the Google bots reaching my site. After checking my site map and seeing everything was in order, I didn't know why my site wasn't indexing in Google—and why the bots weren't getting through.
I tried to Google several of my blog posts (under their exact title) and nothing.
It was if my website disappeared on Google.
So then someone suggested I check my WordPress. Which was version 2.8.1.
A version that was out some several months ago. I tried to get the new version 3.1.1 on my site but it kept timing out. I finally had to contact my hosting company to install it for me.
And voila! When I sent the Google bots to crawl my site, it found "success". No more unreachable errors.
So the moral of this story is always make sure you update your WordPress for your site to work at its optimum performance. I learned my lesson the hard way, so don't let this happen to you!
Do you have any WordPress horror stories due to user error to share? Let's chat!