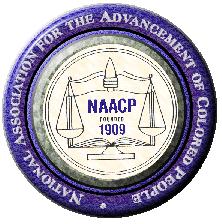 It's important for us Cubicle Chicks and Dudes to be plugged in and aware of major events and happenings in our world. I have been a supporter and advocate of the NAACP for some time now, and their annual convention is taking place this weekend from July 23 to 28th in Los Angeles. I so wish I could be there in attendance, but having just left the City of Angels for Blogging While Brown, my wallet couldn't take another hit so soon.
I don't feel too bad about missing the conference because the NAACP plans to digitally be on point when it comes to spreading the word and the message of this year's conference, attendees, speakers, and discussions. Earlier this week, they introduced a convention app for iPhone, Android, and Blackberry devices. The NAACP will also be engaging its constituents on Facebook and there is a #NAACPLA11 hashtag already in play for Twitter users who want to follow the convention stream.
I have to hand it to the NAACP; they are coming strong this year with their digital and mobile platforms for those of us who may not be able to be in attendance. And for those that are, these apps make it easy to follow where the action is.
This year's convention will be one for the record books, and with the use of social networking and connectivity, I am looking forward to attending next year (hopefully). For more information, log in to the NAACP's official website or follow them on Twitter.
Thanks to Courtney Rose-Harris, NAACP Social Media Specialist, for reaching out to me and giving me this information so I could share it with my readers.