Being the social media maven and Digital Debutante that I am, it's a given that I am going to gravitate towards other social media savvy women who have their wits about them when it comes to networking on and offline. I had the idea to bring together a group of women with different backgrounds, blogs, and social media audiences over a weekend of bonding and fun. Thus, the STL Social Media Chicks was born. Thanks to Noah at Lumiere Place Hotel and Casino, we were able to secure a group of rooms at the fabulous and luxe hotel so that we could party the night away and truly have a Girls Night Out weekend experience.
I gathered together my chicks: Kesha, Robyn, Roshini, Sharon, and Karen for two days of tweeting, Facebooking, Google +'ing, Flickering, and much, much more. Why? To show the influence that women have in social media in the area.
In addition, we also hosted a tweet-up in the Director's Suite at Hotel Lumiere for a bunch of local ladies who joined us for St. Louis faves like toasted ravioli, quiche, egg rolls, and meatballs. It was so fun and fabulous, and I am honored to be surrounded by this group of fabulous ladies who I lovingly call Chicks.
Stay tuned over the weekend to our social media streams, as we will be giving you the scoop about what's going down at our inaugural event weekend. And did I tell you that we also have pampering sessions at the adjacent Four Seasons Spa?
Check out the pictures below during last night's tweet-up.
Special thanks to Noah and the rest of the Lumiere Hotel staff for being so accommodating and giving us a weekend we will remember.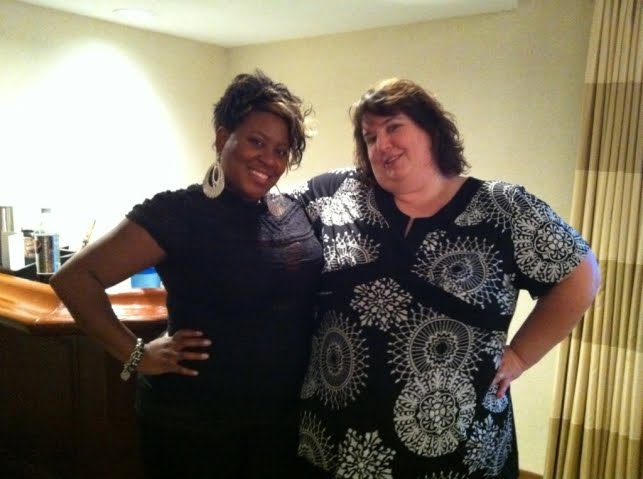 Me and @RobynsOnlineWorld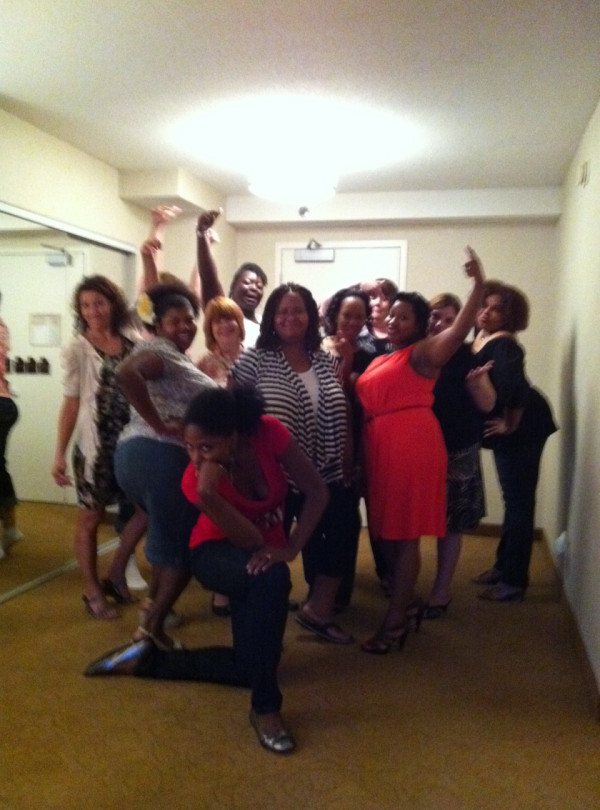 …on second thought, don't even ask….LOL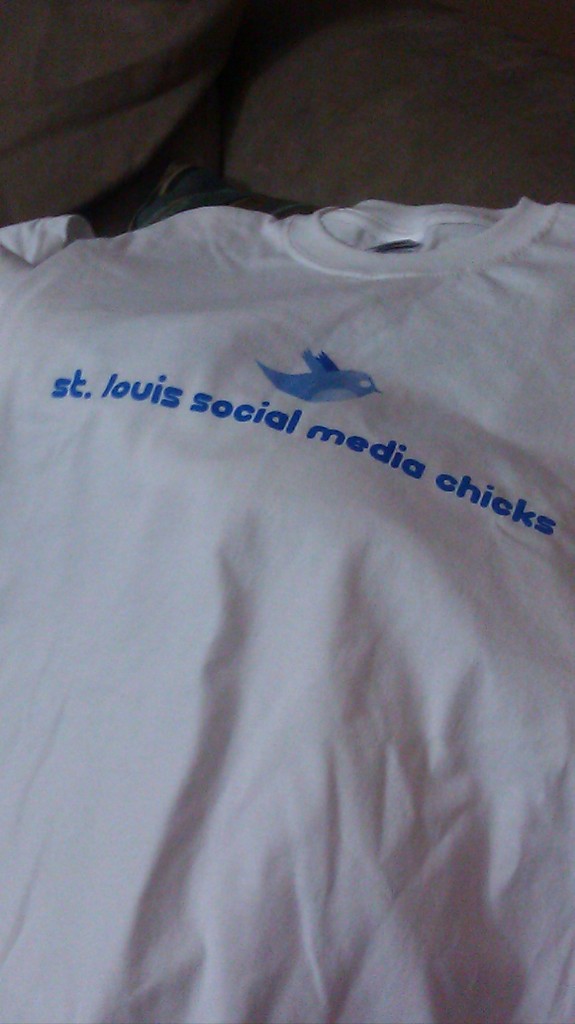 No event is complete without t-shirts
Hotel Lumiere rolled out the red carpet for us. Check out the monitor in the lobby.
Ladies in attendance at the tweet-up:
@karenstl
@JavaniaMWebb
@Glamazini
@nanna_j
@xdwebsolutions
@uncommonchick
@DNLee5
@vetmomof2
@angielawing
@carenlibby
@MELISASource
@eliseconnors
@Robynsworld