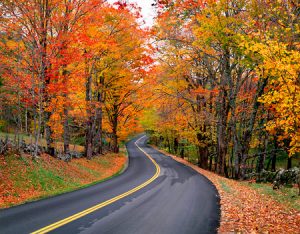 Labor Day has always been one of my favorite holidays. It usually takes place around my birthday and is a time where we get in some last bit of partying before the end of summer. When Labor Day passes, it usually brings on the onset of fall and all that comes with it. If you know me, then you know that fall is my favorite season of all for many reasons.
I love fall mostly because I adore mild weather—I sweat like a hog during the summertime, and it's hard for me to be comfortable. The easy fall temps along with the crisp, orange and red leaves, and shorter days do well for my mindstate. Fall is also my favorite season because the clothing options are a plenty. I love boots, oversized sweaters, jeans, blazers, and tights, all items that can be worn in the autumn.
This fall, I plan on getting some more travel in by visiting a few cities including Washington, D.C. and Louisville. In addition, I want to finish a few projects that have been lingering way too long.
Trust me, there's a lot going on in the cube!
What are you looking forward to most for the fall? And what goals do you want to accomplish this upcoming season?
I hope you have a wonderful and fabulous Labor Day!