For my birthday, I received a gift card to Sephora (my personal fave), so I immediately put it to use. I was in need of my favorite lip gloss by Make Up For Ever, and wanted to see if they had any new fall makeup in. I also took the opportunity canvas the store for future purchases, since the holidays are right around the corner.
Here's my mini haul:
Sephora by OPI: The Garden of Good & Evil Mini Lacquers $18
I saw these minis and had to have them. The 'mardi gras' styled colors looked like they could make an interesting palette or design touch to my nails, so in my bag they went. The colors in the mini lacquer set are: Completely Furn-ished, Eve-y on the Eyes, Tempted by Teal, Frankly I don't give A-dam.
I am wearing Tempted by Teal and Frankly, I don't give A-dam in the photos.
Love, love, love!
Coach Poppy Mini Perfume $22
When I am on the fence about a scent, I will usually buy a mini version to see if it wins me over. As you know, scents bond with your body chemistry and sometimes you don't end up smelling like it does in the bottle. Which is why I bought the mini version, just to see if I really wanted to buy the full bottle. The bright and fruity scent is perfect for summer, and could become a fall scent when layered. I will let you know my thoughts more about Poppy once I've had the chance to wear it out.
Urban Decay 27/7 Glide On Shadow Pencil (Morphine) $20
You guys have seen me rock this color before. And my eye pencil sharpeners suck, so after butchering the UD pencil I had, I just went out and bought a new one so I can get the right amount of color without hurting my eyes using my old, dull pencil. I love how with just this item alone, I can create a dramatic eye look. It takes about 5 minutes and then you are ready!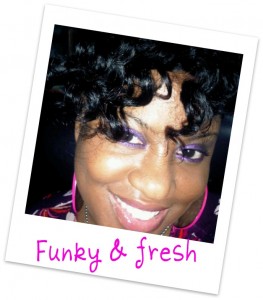 Make Up For Ever Lab Shine in D2 $18
This is also one of my personal favorites. I wear this almost everyday and I ADORE it. So much in fact that this is my 4th tube this year. You can say that when it comes to lip gloss, this is my signature color.
That's all she wrote for my mini haul. What are your thoughts? And what are your favorite standby makeup items/brands?