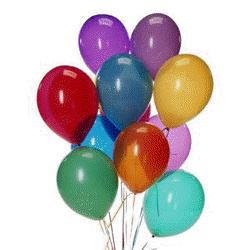 Funny how time flies when you're blogging!
I cannot believe it has almost been 2 years since I began blogging on TheCubicleChick.com. What started off as a hobby and a way for me to channel my creativity has become my 9 to 5, my hustle, my corporation, my everything. It just seemed like yesterday that I purchased my domain and remixed my first WordPress template—now I am in design 3.0 of my site.
But enough of me! My 2nd Blogaversary is all about you, my readers who have really helped me not only develop my site, but helped me learn how to use my voice to talk about the things that are important in terms of work life, family life, pop culture, and fashion. During my Blogaversary week, I will be holding one giveaway a day to celebrate this important milestone. This is an opportunity to give back to the readers who have stuck by me for two years.
One of my first giveaways on my site was from LUSH, so I am going to be taking it back by offering 5 giveaways a day, each with a Lush gift, product, or perk. I love LUSH's products for the body, and cannot wait to share with you guys what I have up my sleeve. For now, this teaser will have to do.
Who would've thought that after starting seven-eleven blogs before and abandoning them after a few posts that I would be here, almost 2 years later with over 5,000 approved comments and close to 1,000 blog posts? Certainly NOT ME! 🙂
Mark your calendars for October 9th and be sure to have your confetti, glitter, and air kisses ready. Mama is gonna party and I hope you will be joining me!