If you follow me on Twitter or read my blog post about my friend Robyn, then you know that she and I are like two bugs snug in a rug. She and I bond and fellowship over our weekly lunches which serve as mini therapy sessions for me. We love to chat over a good meal and catch up on the goings on in our lives, and try new and fabulous local eateries.
We spend so much time lunching with one another that we have coined ourselves The Real Housewives of St. Louis. 🙂
This past week, we went to Smashburger in St. Charles. It was my first time going but Robyn had been there several times with her family. The social networking people over there have invited me to come in since they first opened a few months ago, but it took awhile for me to make it over there.
Smashburger is a chain of restaurants that offer quality hamburgers, sides, and shakes with a fabulous flair. You order at the counter as you would at any fast food joint, but the food is brought to your table and cooked to order. I noshed on a Ultimate Cheeseburger (with extra cheese because I am a rat), and also got a side salad with blue cheese, and a side of haystack onions since I love onion rings.
The Ultimate Cheeseburger was simply delish—a tad bit greasy but seasoned well and the cheese used wasn't processed. The side salad was just okay for me and I hardly touched my haystack onions because the burger was a little bigger than I thought. I did indulge on a chocolate shake which was made with real ice cream. It took longer than expected for me to get the chocolate shake, however, and Robyn did the neck roll a few times and almost had to get crunk since I didn't receive it with my meal.
All-in-all, I would recommend Smashburger for a great, fast meal. I went back again the next day and had another Ultimate Cheeseburger and it exceeded my first one!
Check out some pics of the fab food Robyn and I enjoyed during our Real Housewives of St. Louis filming! 🙂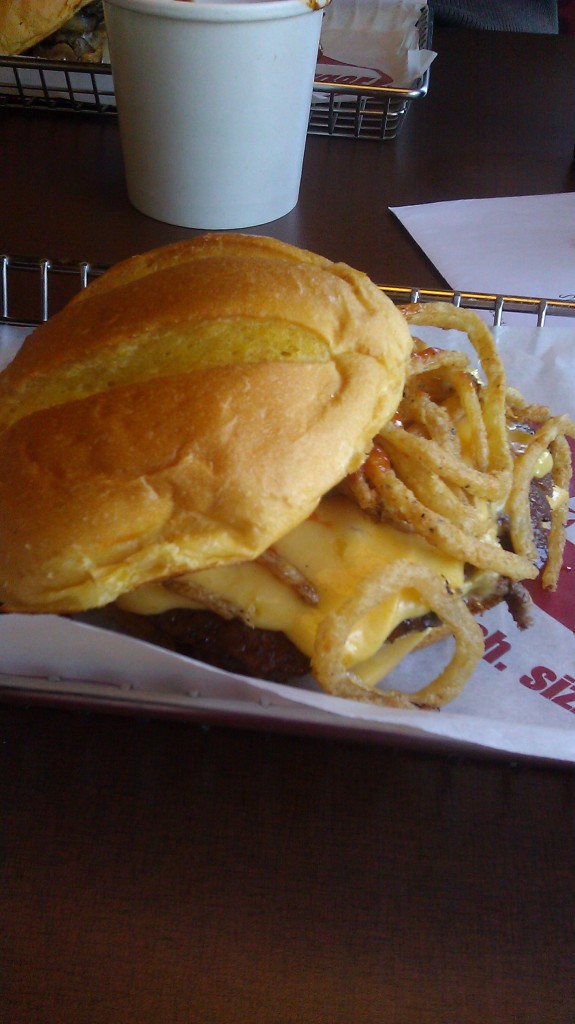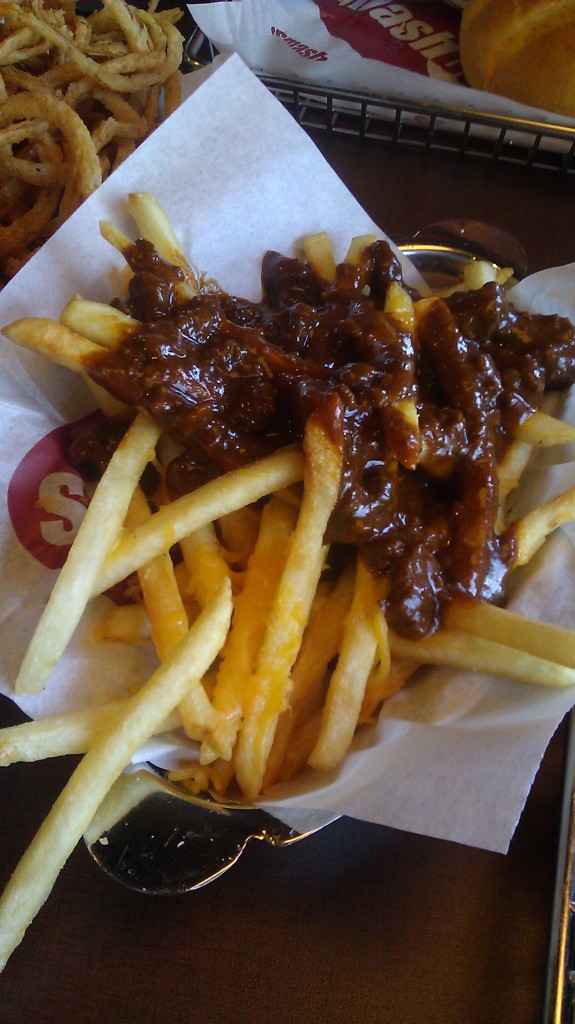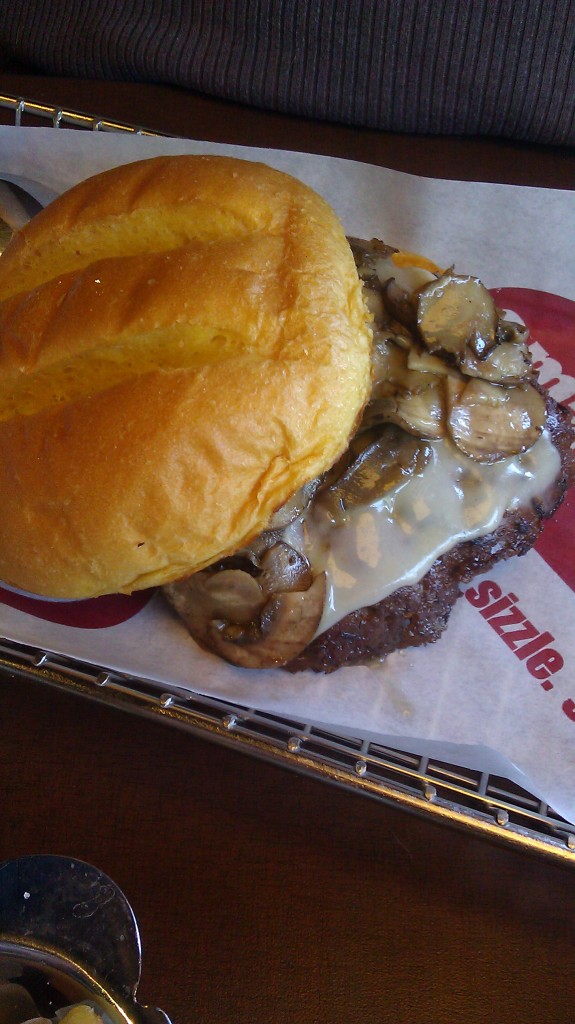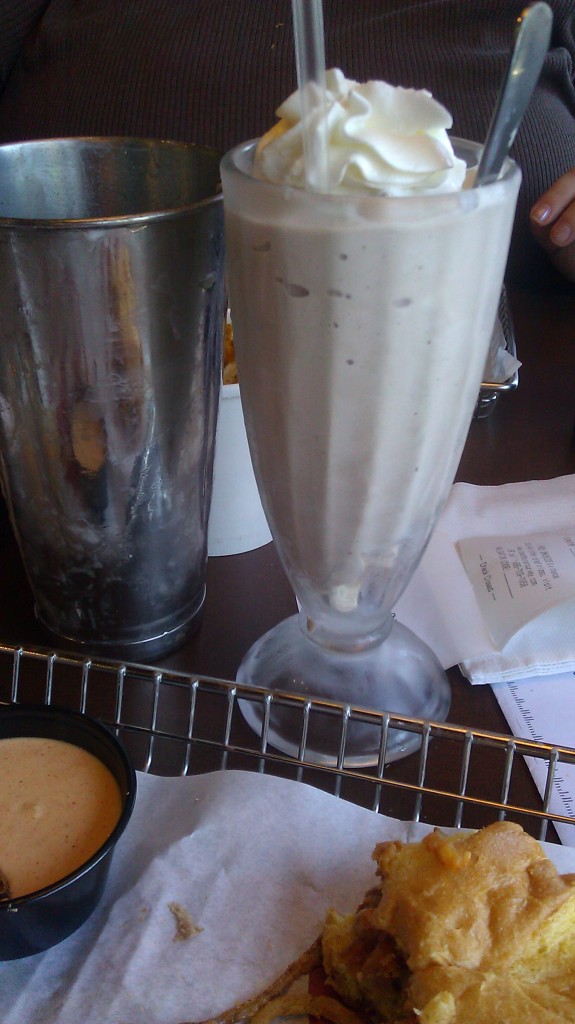 You can visit Robyn online at RobynsOnlineWorld.com