I am not much of a pork eater, but my family enjoys a nice pork chop every now and then, so I have committed myself to making them at least once a month. I like my pork chops covered in spices and gravy, so I came up with this recipe that makes them taste oh so good.
Here is what you will need:
Pure Extra Virgin Olive Oil, Beef Stock, Lawrys Season Salt, pork or chicken rub, flour, and 4 pork chops/steaks
Coat the pork chops in pork or chicken rub on both sides. Add Lawry's Season Salt to both sides as well. Then take the pork and dip in flour.
Place floured pork chop one by one in skillet coated in olive oil. (the oil should be heated for 5 or 10 minutes before placing pork in the pan)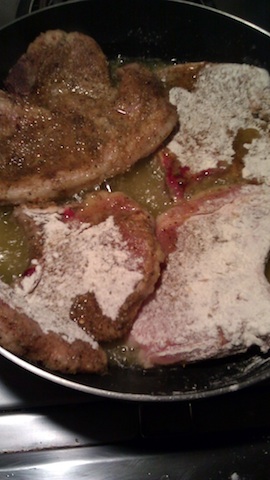 Fry pork in olive oil until well cooked and golden brown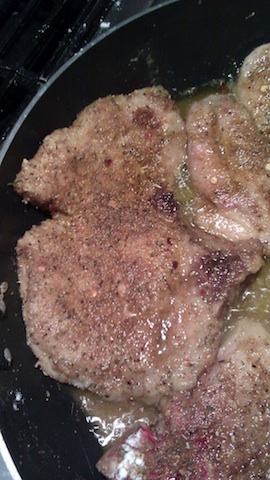 Take out pork chops and drain on paper towel. Turn down heat and add beef stock and flour to the remaining oil, spices, and coating already in the pan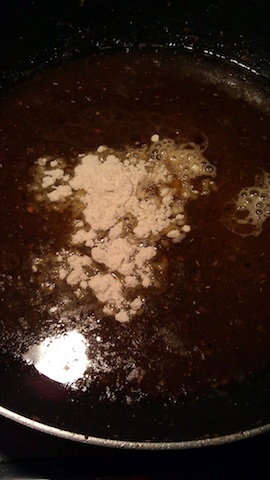 Make the gravy as thick or as thin as you want it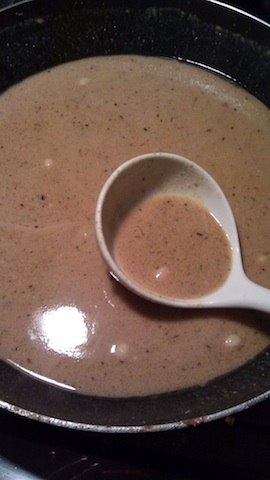 After gravy is made, place cooked pork chops in the gravy and smother or coat the pork chops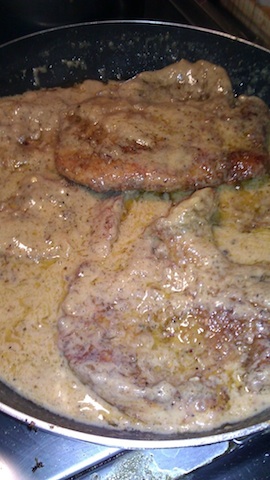 Serve!
What is your favorite pork chop recipe? What do you think of my chops?!