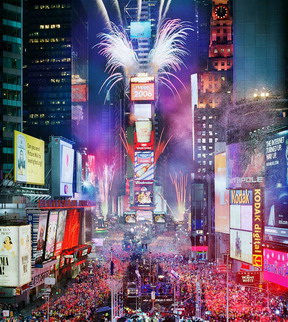 Wow, can you believe it is almost 2012? Time moves so fast these days, sometimes it amazes me! 2011 was the year that I fell in love with Android, due to me chucking the deuces to Blackberry and getting an HTC device. And, being a Midwest Mom for Verizon really raised my awareness (and love) for the fastest growing OS on the market.
With us bringing in the New Year and raising our glasses to a new start and new beginning, it is only appropriate that we do it with some fun and fabulous Android apps that you can use on your phone or tablet device.
Here are 5 great Android apps to help you bring in the New Year:
Qik Video Chat:
Do you want to ring in the New Year with someone who is many miles away? Will you be out and about, but want to be the first person this person talks to in 2012? The Qik Video Chat app allows you to record video and also video chat with anyone else who has the application—all you need is their user name. Log in, video chat, and wish each other a Happy New Year in real time!
Lightbox:
This Android app is a fabulous alternative to the iPhone Instagram app. Transform your New Year's Eve photos into a great montage of antique and quaint looking photos with the click (or touch) of a button. This is a free app and a great addition to any Android device.
Official Times Square Ball Drop App:
If you can't be in New York for New Year's Eve, the next best thing is to be able to see the ball drop right on your phone or tablet. You can download the official Times Square Ball Drop app using the QR code below, and be able to see it no matter where you are in real time. Amazing! And ingenious!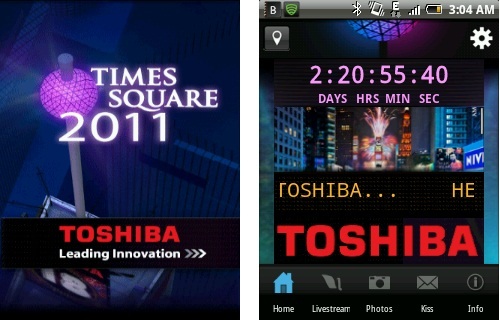 New Year Resolution Buzzer App:
We all could use help to stick to our resolutions. With this New Year Resolution Buzzer app for Android, get a countdown buzzer to the New Year AND help (and encouragement) with sticking to your resolutions. When you reach a goal, receive applause for a job well done! Click HERE for more info on the app!
Hello Vino Android App:
Are you having a dinner party for New Year's Eve and need to know what kind of wine to pair with what food? Or maybe you want to have a quiet evening at home with your significant other and you are in the wine aisle and need to know what type of wine would be perfect for a night like NYE. Use the Hello Vino app (which is free in the Android Market) to find wines that would be fabulous for this special night.
I hope these 5 Android selection will help you bring in the New Year fabulously! Be safe and drink responsibly! 🙂
I, The Cubicle Chick, received a Motorola Droid Bionic and Motorola Xoom at no charge to me for being a Verizon Midwest Mom. My opinions, as always, are my own and have not been affected in any way by the sponsor.