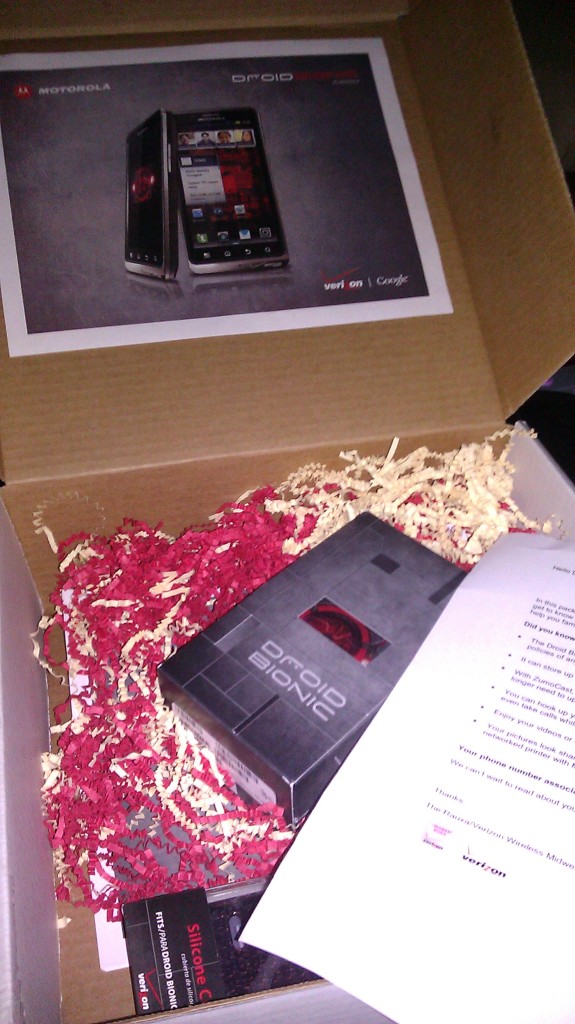 During 2011, I had the pleasure of working with many brands and companies on my blog. In September, I received the opportunity to become a Midwest Mom for Verizon. In the program, Midwest Moms were responsible for discussing ways to integrate technology via smartphones and tablets in our everyday lives. Some of us work full-time, some of us blog full-time, some of us are stay at home moms or all of the above. Whatever the case, we were moms from the Midwest region coming together to try new devices and share them with our readers.
I was able to use a Motorola Xoom tablet which runs on an Android device, and is very competitive with the iPad. Using the device really allowed me to take my business on the go and truly made me a mobile mom. After using this tablet for 4 months, I doubt I will use another tablet anytime soon.
We also all received Motorola Droid Bionics that ran on Verizon's super fast 4G LTE network. While I already owned an Android device, trying out the Droid Bionic was a highlight of working with the program.
Now that 2011 is coming to an end, so is my run as being a Midwest Mom for Verizon. While I am sad that the program is ending, I am happy about the relationships I developed as well as the experience that I got working with Verizon and with Motorola's technology. It's been a fabulous time, and I would be happy to recommend Verizon's network to anyone that is looking for a new wireless provider, or looking to switch from their current one.
Thank you to Rauxa, Verizon, and Motorola for allowing me the opportunity to be in this fabulous program. I will miss receiving my tech goodies, and hope to work with you again.
2011 was indeed the year of Midwest Moms. Long may we reign, even if it's symbolically.
Happy New Year!
I, The Cubicle Chick, received a Motorola Droid Bionic and Motorola Xoom at no charge to me for being a Verizon Midwest Mom. My opinions, as always, are my own and have not been affected in any way by the sponsor.