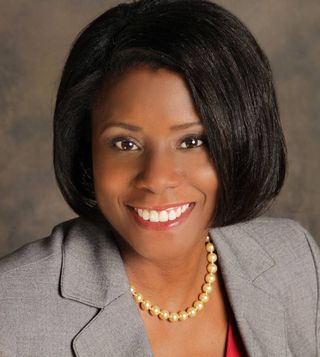 Ringing in a new year means new resolutions, new goals, and a new agenda. Many of us often make New Year's Resolutions focused around our weight and breaking bad habits. But for those readers who work a 9 to 5 in an office, you may want to make some resolutions that focus on your career and work life in the office.
Working on your career goals are just as important as anything else you may want to resolve to do, and the New Year is a great time to start making changes and improvements in your work life.
Here are 5 New Year's Resolutions that you can make for your career:
Get work done at work: If you are working a lot of hours of overtime and spending hours away from the office knee-deep in work, then you may be working harder, not smarter. Resolve to change this by delegating when you can and prioritize your workload so that you get the most important of your work done while at work. I wrote a blog post on how to do this HERE.
Difference between a job and a career: Are you truly working in your chosen field? Are you doing something that fulfills you? If not, then it's not to late to make a change. If you aren't making a living doing what you are passionate about, then it's time to switch to something that does. Look into going back to school, or taking courses in the field you long to be in. Know the difference between a job and a career, and if you don't like your current job, change it! If you want to start your own business, do it!
Reach new heights: Many of us get stuck in a rut when we are working in our chosen profession or career. Change that by shaking things up a bit. Try for a new position in the company, or apply for a promotion. There is no reason why you cannot move up in the company if you want to, so resolve to take new heights this year!
Invest in 401 k or company savings plan: You would be surprised at how many people don't take advantage of their company's 401k or savings plan. If you aren't currently enrolled, do so during the next enrollment period. If you are investing the minimum amount and have been for awhile, turn things up a little and contribute more if you can. This is a great investment for your future, and you will thank me later.
Tuition reimbursement, anyone?: When I was an HR manager previously, there were few employees that took us up on the company's tuition reimbursement program. Why not go back to school and get reimbursed for your education? It's like passing up free money, and the opportunity to get more education under your belt (thus being able to ask for a higher salary). Stop being lazy and go for the education you justly deserve!
When you are working for a living, things can become stagnant and status-quo. I hope these 5 New Year's Resolutions for your career help you and your professionally career path.