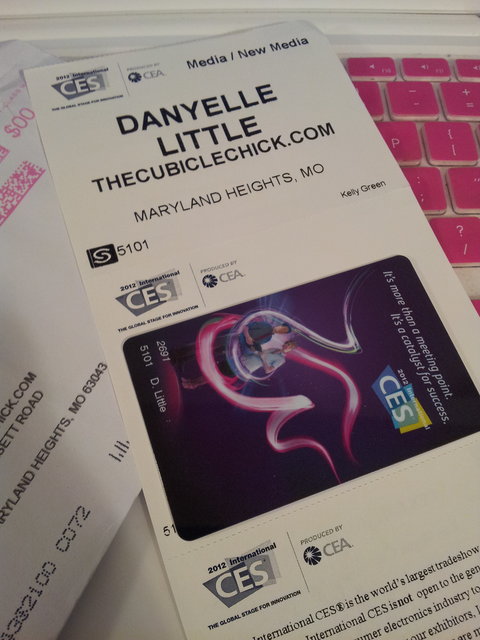 I am currently en route to the International Consumer Electronics Show in Vegas, better known as CES. It is the definitive trade show event of the year and boasts record number attendance. If you are a consumer and buy anything electronics elated including appliances, smartphones, laptops, tablets, audio and visual equipment, and more, then chances are, you would love CES. Everyone who is anyone in the world of tech will be there, and I cannot wait to invade the Las Vegas Convention Center (where most of the show is being held) to see what is new.
With this being my second year, I feel that I am better equipped to handle the 4 day long event. Last year, I had no idea what to expect, what to bring, what to wear, etc., but this year? I am ALL on it! So much so that I have compiled a list of 6 mistakes to avoid making while at CES.
Here we go!
1. Bringing too much with you to the Show:
Last year, I brought my laptop with me to the Las Vegas Convention Center where the Show is held, and I had it in my backpack. But over time, it became heavy and too much to carry around. There really was no need for me to have it with me—if I needed to blog, I could've used my WordPress app. This year, all I will be bringing with me to the actual show are the following items: my Android (and another one for backup), my Flipcam, and my digital camera. That's it! Everything I need will be able to fit in my purse.
2. Overbooking and overextending yourself:
Having a schedule is best for CES. Last year, I overbooked myself and found myself showing up late for appointments. Not this year. I booked myself light so I could really walk around and enjoy myself and take everything in. I refuse to be stressed out.
3. Trying to see everything:
CES is HUGE and you will not see everything that's there. In addition to Las Vegas Convention Center, there other areas such as the Venetian where other CES events and displays are being held. It is nearly impossible to see everything. So have a plan and a schedule.
4. Not having a plan or goal:
Last year, I didn't have a plan or a goal when I arrived at CES. I just wanted to go. This year, my goal is to introduce myself and establish connections and relationships with consumer and tech brands that I like to use in my everyday life. Coming to an event like CES without a plan or goal is a huge error. Seize the opportunity!
5. Expecting a miracle:
No, you are not going to meet Bill Gates during CES or land a deal with a big tech company. So if you are expecting that, then maybe CES isn't for you. Have realistic expectations and go in with a positive outlook. If you meet someone who can connect you, then great! If not, still enjoy yourself.
6. Not having fun:
Don't forget to have fun! Yes, CES can be daunting and a huge undertaking, but it can also be fun seeing the latest and greatest in consumer electronics and technology. Have fun while in Vegas at the show and create memories that will last beyond January.
I hope to bring you the latest in news and info from Vegas as I spend the week in Sin City. Stay tuned to my blog, my tweets, and to my Facebook for up-to-the-minute coverage.
Viva Las Vegas!