So much is going on! February is National Heart Health Month, and this week kicks off New York Fashion Week. What better way to bring together fashion for a cause than to combine fashion and giving back with the annual Heart Truth Red Dress 2012 Collection Fashion Show?
Each year, The Heart Truth puts on a fabulous fashion show that showcases pop culture icons and celebrities who are dressed in red, glamorous gowns.
This year's The Heart Truth's Red Dress 2012 Collection featured fab divas such as Chaka Khan, Gloria Estefan, Minka Kelly, Linda Evans, and Christie Brinkley (to name a few!)
Check out the pictures below and let me know your thoughts on the gowns!
Bravo's Million Matchmaker Patti Stanger (who looks like she's lost ALOT of weight!)
Singer Gloria Estefan
The incomparable Chaka Khan
Model/Actress Rebecca Romijn
Former Dynasty star Linda Evans
Actress Minka Kelly
Actress Jenna Elfman
TV personality Aisha Tyler
Actress Rose McGowan
Model/Icon Christie Brinkley
Soap star Elizabeth Rohm
Makeup Maven Bobbi Brown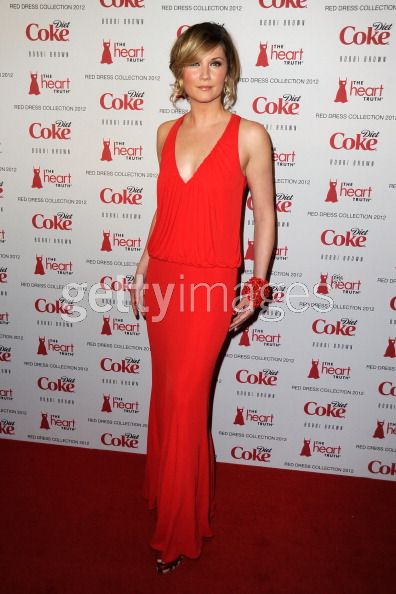 Country singer Jennifer Nettles
Olympic Gold Medalist Michael Phelps and his mother, Debbie
Photo credit: Getty Images