I am not a fashionista—but I love clothes and accessories. I really enjoy expressing my personality with fashion and clothing, and I like to try trends that are fashion forward but compliment me and my figure. Sometimes when I'm shopping on the Internet, it is hard for me to determine if a particular item of clothing would look good on me. So it's like playing a very watered down version of Russian Roulette when I shop online—I am not sure if what I am buying will work when I actually receive it and put it on. And if not, there's the sometimes painful process of returning an online purchase.
While driving the other day and listening to All Things Considered on NPR, I heard a segment about companies that are trying to make clothing a more interactive and digital experience. There are creative companies coming up with some pretty fabulous technology to make it less painful to shop for clothes and fashions.
Imagine being able to try on clothes without actually trying them on. There is now technology which will allow you to upload a scan of your body and then use that scan to try on clothing virtually. Doing so could be a win/win for both clothiers and us customers, who wince when we have to ship something back because it doesn't fit us the way we thought it would. Companies wouldn't have to spend so much in shipping for returns and such, and we would be able to make better decisions online about what clothing we buy.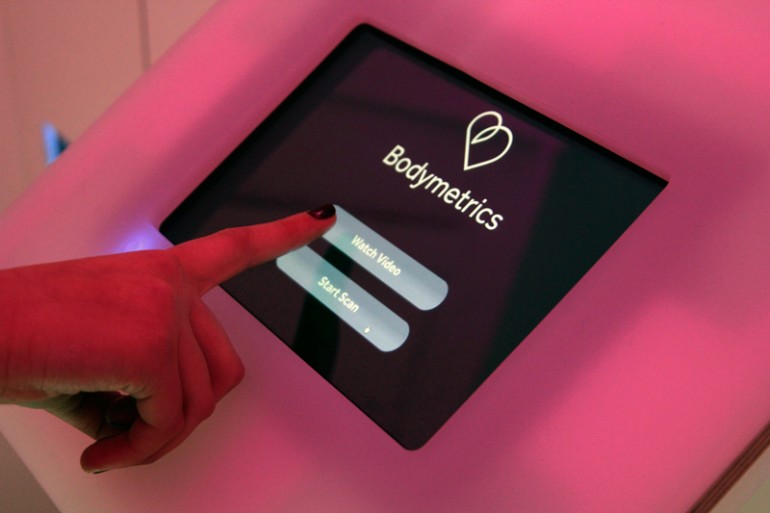 A company called OptiTex can take the clothes made in stores like Kohl's and Target, and create "digital garments" that can be worn on "digital models" created with different body types/sizes in mind. You can select your body type for a bevy of offerings on a website (top heavy, pear shaped, etc.) and create a digital model of yourself and then see what the clothes look like on your model before you purchase them. The customization will allow for an exact "replica" of your body, therefore giving you the opportunity to "try before you buy".
Creating an array of actual digital models of everyone's body specifications and types could be hard, because it would take a lot of work and real people using it to create correct images. There are so many body types, sizes, and unique proportions of bodies—but the technology is there to be able to do it.
And then there's the company Bodymetrics that uses "digital pods" in dressing rooms to scan your body. Those scans are used to create a 3D image of you which can be used to display how a particular item would look on your body without actually having to try them on.
Per the NPR transcript of the segment:
"The customers would come here. They would get undressed to their underwear," explained Suran Goonatilake, CEO of Bodymetrics. "And it takes about five seconds and we get hundreds of measurements." Bodymetrics installs those gleaming white pods in dressing rooms. They're equipped with lasers or special cameras. The pods create detailed digital 3-D models of your body. The company has plans to put a pod in the U.S. this month. Right now there's one in Selfridges, a department store in London. The same cameras Bodymetrics uses in its high-tech scanning pod are also built into the Kinect — Microsoft's hands-free video game controller. These sensors are already in more than 20 million homes worldwide".
For moms, this could really be a plus because with little ones, it can be hard to try on clothes for more than 5 or 10 minutes. Kids get restless and then you have to hurry in order to keep down the fuss. Technology like Digital Dressing Rooms could make this process a whole lot easier.
What do you think about digital dressing rooms, or the ability to try clothes online before you actually buy them? Is this technology something you would use?