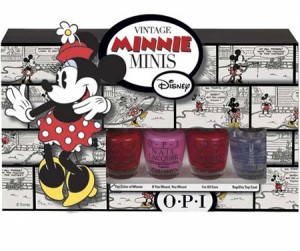 When I saw the Minnie Mouse Collection by OPI while getting services done at Beauty First, it was a no-brainer that I was going to take them home with me. It seems that OPI can do no wrong these days (with the exception of their Spider-Man mishap, I've bought every one of their collections from the last 2 years), and I needed a few more reds and pinks to add to my growing list of colors.
If you are a true Disney fan as well as a Minnie Mouse lover, then this collection is for you—12 fabulous shades of reds and pinks for he girlie girl in us all, celebrated by a character I think we all adore.
I purchased the Minnie Minis because I typically purchase OPI's smaller bottles so I can get more bang for my buck with a variety of colors. I rarely wear the same color twice, so getting the mini collections make more sense.
Here are a few pictures of my Minnie Mouse inspired manicure with colors used from Minnie Minis: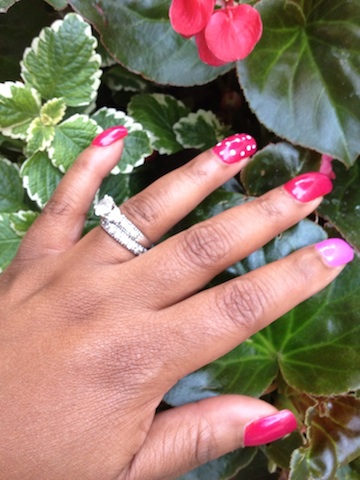 On my hand: The Color of Mini, If You Moust, You Moust. (with white polish for the dots)
On my foot: I'm All Ears
If you are looking for some fun vintage fab, then Minnie Minis from Disney's Minnie Mouse OPI Collection is for you!
What do you think of the colors?