No matter your political affiliation, most everyone understands how important the next presidential election is for the country. This week, the Democratic National Convention took place in the charming city of Charlotte, and millions of people tuned in to see just what the Democratic Party would focus on in terms of the state of our nation present and future. We also watched the coverage to see how our beliefs, goals, and moral values align with the President's and his party.
Women played a huge role in this year's DNC. From political mavericks, to Hollywood, to average Mom in Chiefs around the country, fab and extraordinary women ruled the event.
Here are photos of 15 Fab & Extraordinary Women Who Represented During the 2012 Democratic National Convention:
Two-time Olympic Gold Medalist, Gymnast Gabrielle Douglas
Actress and Obama Campaign Co-Chair, Eva Longoria
Actress Scarlett Johanssen
Singer Mary J. Blige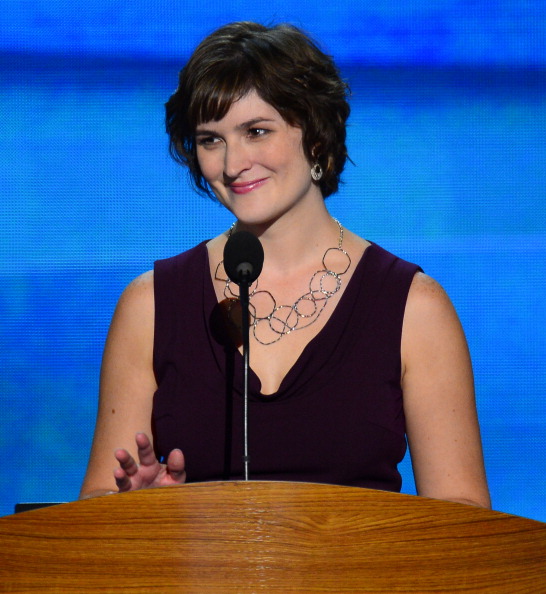 Georgetown Law School Graduate & Women's Rights Activist Sandra Fluke
Attorney and Author, Caroline Kennedy
Actress and Obama supporter Kerry Washington
Former Assistant Secretary for Public and Intergovernmental Affairs, current Illinois Department of Veterans Affairs, Ladda Duckworth
Wife of Vice President Joe Biden, Jill Biden
Massachusetts Senate candidate Elizabeth Warren
Former U.S. Rep. Gabrielle Giffords
Singer and Glee star, Amber Riley
Actress Ashley Judd (and I am 90% sure that's actress Lynn Whitfield next to her)
President Obama's girls: Malia, Sasha, and Michelle
FLOTUS Michelle Obama
Women do matter in elections, and it's great to see so many actively participating in the 2012 DNC.
Who runs the world? Girls!