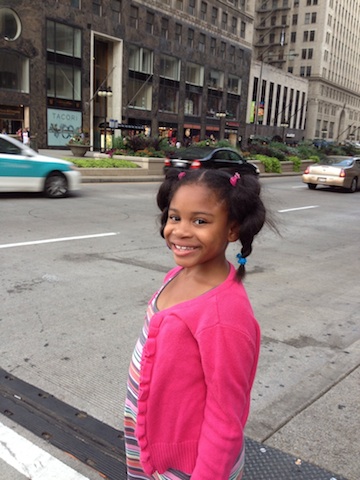 Just when I thought I wasn't going to be doing anymore traveling for the rest of the year, I was given an opportunity I couldn't resist. As a person who is always traveling and going on one adventure to another, I was informed about the Family Travel Conference, which held it's first event in New York City in February. The conference helps to connect other traveling families and assist them in developing tools to broadcast their travels via social media, blogging, video, and much more. When I heard about the conference from my friend, Barb, I knew it was something I needed to participate in.
The Family Travel Conference is taking place this weekend in Dallas and I am looking forward to meeting other travelers who incorporate their travels into their brands and blogs. I wouldn't call myself a travel blogger per se, but as much traveling as I do on behalf of my blog and various projects that I work on, I know an event like this can benefit me greatly.
The conference is wonderful because it encourages you to bring your children. They have a lot of activities and workshops planned for the kids as well so they can get in on the fun and learn more about traveling. Unfortunately, I am not bringing The Chicklet with me this time (she has a lot of extracurricular stuff going on this weekend), but since she is my travel buddy from time to time, I am hoping to learn more about traveling with your kids and incorporating them into the journalistic process of it all.
The workshops that will take place during the conference include video, monetizing your brand, PR tools, Pinterest (my current Achilles heel) and much more.
We will be staying at the fabulous Omni Hotel in Dallas, and I will also be indulging in an excursion Sunday night in Grapevine, Texas. This is sure to be a great experience.
Stay tuned to my Twitter feed and FB page for updates and info about what I am learning. Also, I will be taking plenty of Instagram pictures, so make sure you are following me on there as well.
Wheels up, Buttercup!
 Special thanks to the Traveling Moms and Barb for including me on this fab event!