If you know anything about me, then you know I love Chicago. Known as the world's Second City, Chicago is like a home away from home for me. I visit about 6 to 7 times per year, not only for business, but for pleasure as well. I enjoy taking in the sights and shopping, since Chitown has some of the best shopping the world has to offer. When I am in the City of Wind, I always feel electric and alive!
This past weekend, I was in Chicago to visit friends, do some last minute holiday shopping, and to show some support to my fellow blogger friend, Raijean, who was throwing her first holiday event. I always stay at the Comfort Suites Hotel on North Michigan Avenue, which gives me direct access to the Magnificent Mile—everything is in walking distance. From the Water Tower to The Shops at North Bridge, to the Gold Coast, to Lakeshore, everything is within reach for me.
I've never been to Chicago during the holiday season, so I loved the festive decor and lights that were everywhere. And, I am not a fan of cold weather, but the entire weekend I was in Chicago, it wasn't terribly cold. It rained on and off, but the weather was bearable. And no snow!
While walking back to the hotel from eating at the world famous Giordano's for some deep dish pizza pie goodness, I snapped some photos of the lights and buildings on North Michigan Avenue. The photos don't do what I saw with my naked eye justice, but I had to take a few snapshots so I would forever remember the beauty and magic that surrounded me.
Feast your eyes on these photos: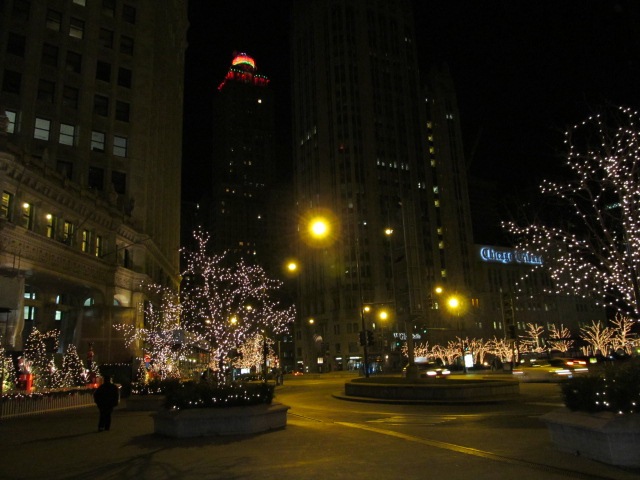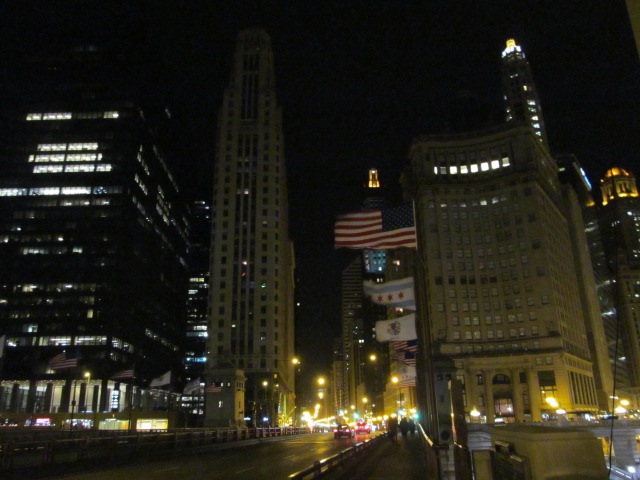 I was using my new trusty Canon PowerShot SX150 IS to take these photos. It was my first time breaking it in on a trip.