The merging of fashion and technology isn't news. Fashion has advanced because of technology with the latest and greatest sewing machines and printing techniques and machines. Take it up a notch and fashion and technology are great partners. When you implement technology into a fashion design, it becomes not only a look but a statement as well. What fashionista doesn't appreciate technology?
The FashionWare Show during the International Consumer Electronics show here in Vegas is a fabulous event for fashionista and techinistas alike. Attendees get to see up and close and personal how technology can enhance fashion. It's one of my favorite events during CES, and it's perfect for chicks like me who love both technology and fashion.
This year, we got to see the some pretty fab designs capped off with a technological element. We got to see SensoWare which is a fabric that has hidden storage areas for electronics and gadgets, dresses that are lit up with LED lights, and so much more. Creativity alongside ingenuity made for a perfect combination. The event was hosted by model and actress Kelly Lebrock and showcased some very interesting and unique fashion designs.
Check out a these photos from the 2013 FashionWare Show:
Technology meets tablet wear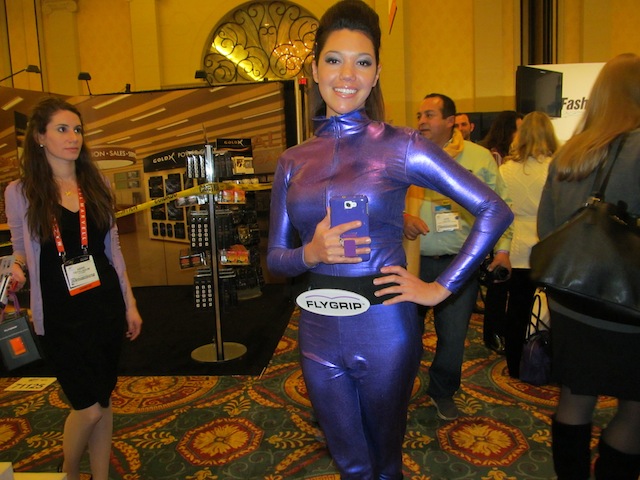 Love this!
The Flygrip makes sure your gadget stays in place for easy typing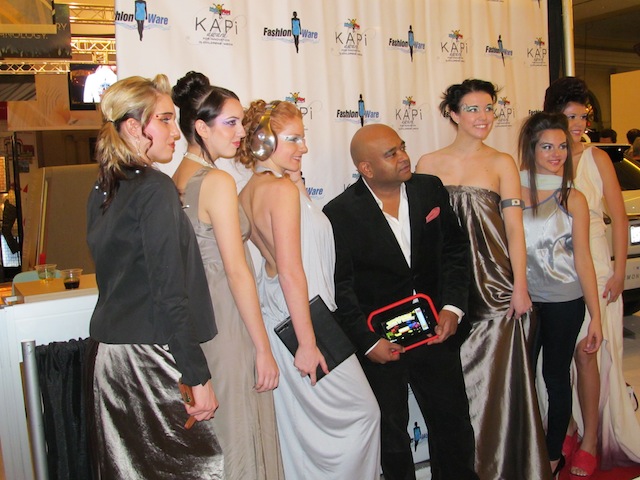 Models from the show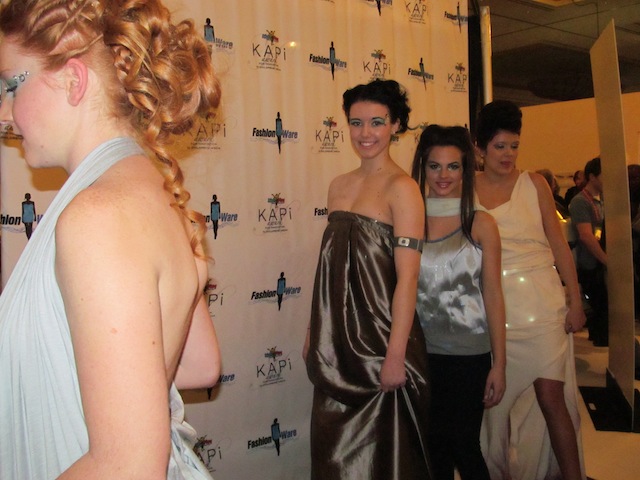 Digital fabulousness
Keeping your gadgets closeby!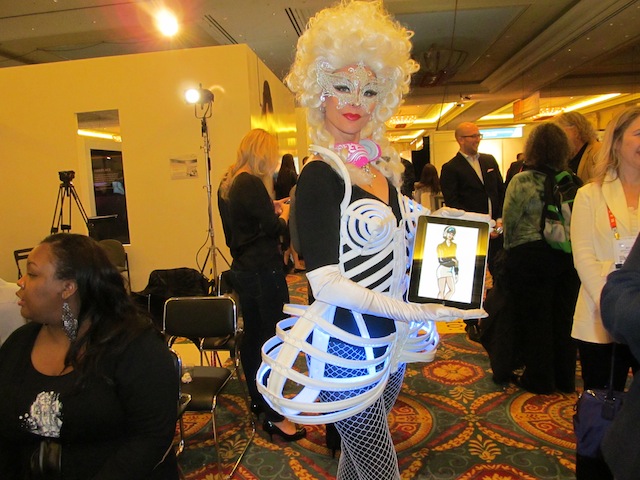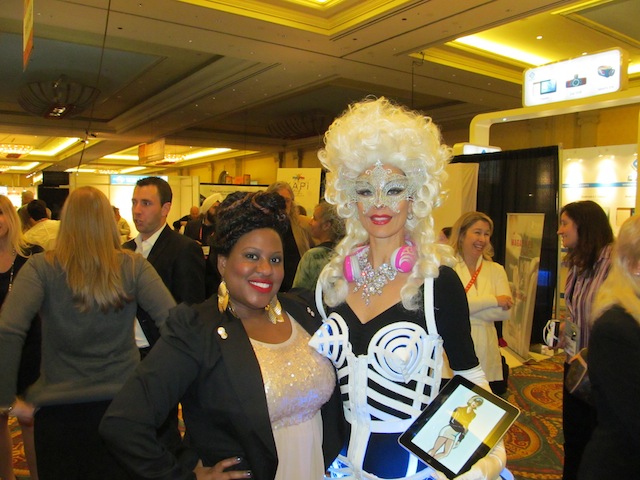 Two Digital Debutantes!
Fashion and Lifestyle Blogger, Raijean from SwaRai.com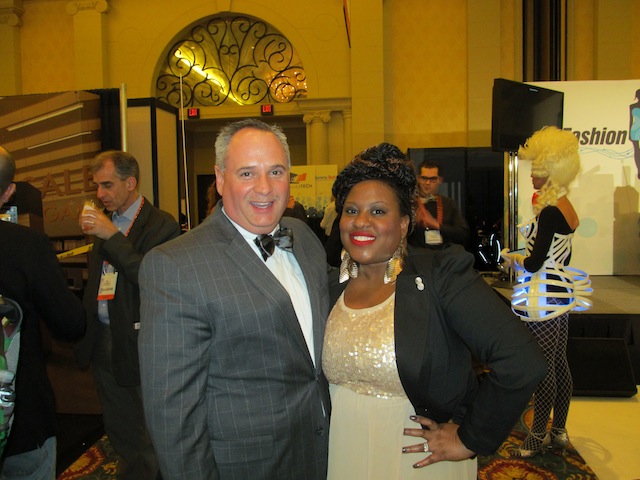 Me and Dr. Mark Sarver, PhD.
Raijean and Dr. Mark
FashionWare host Kelly Lebrock
Kelly Lebrock and Dr. Mark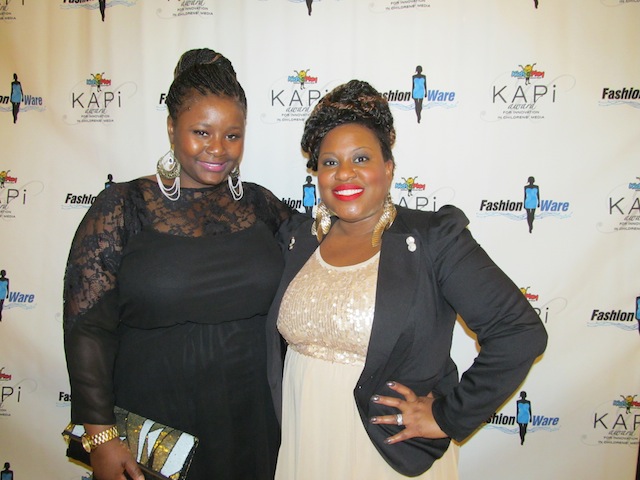 Me and Raijean
To see the sketches from the FashionWare Show, click HERE.