Tonight's the night! The 70th Annual Golden Globes are in full effect and Hollywood is showing out tonight with the first big awards show of the season. And you know it's going to be fierce on the red carpet. That's where I come in! Tonight, beginning at 5pm CST, I will bringing you live red carpet photos of all of your favorite celebrities. See who is wearing what up close and personal.
Make sure to refresh often, as I will posting photos just as I get them off the wire. And with a night like tonight, there's going to be plenty of pictures to post. So sit back, relax, and enjoy the show!
The 2013 Golden Globes will air live tonight on NBC beginning at 8pm EST/5pm PST. For a list of my predictions, click HERE.
George Clooney and girlfriend Stacy Keibler
Nominee Julianne Moore in Tom Ford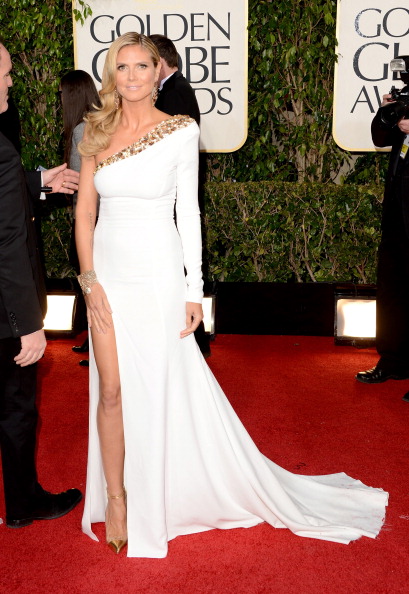 TV Personality Heidi Klum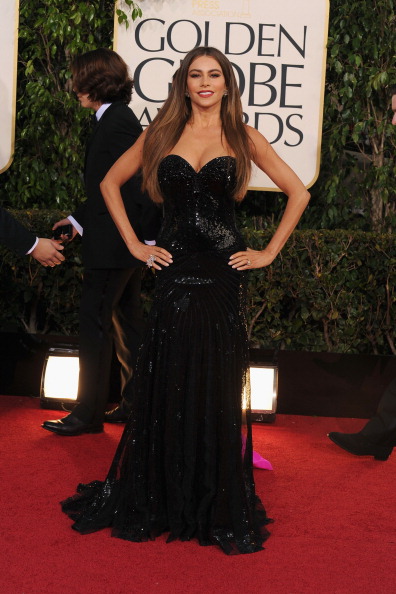 Modern Family's Sofia Vergara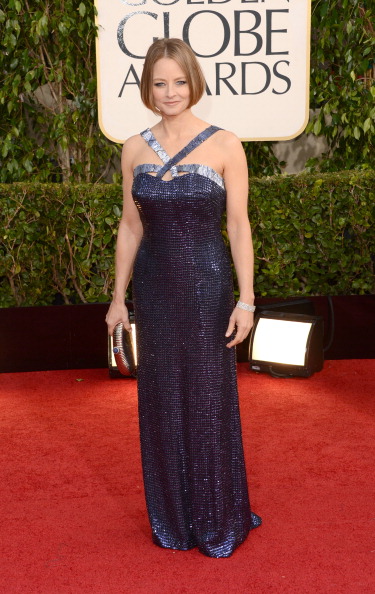 Jodie Foster in Armani
Actress Sienna Miller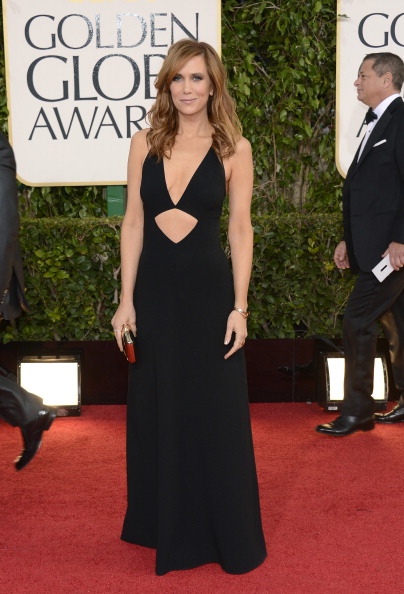 Comedienne Kristen Wiig
Actress Kate Hudson
Flight nominee Denzel Washington with his daughter
Actress Jessica Alba
Actress  Julianna Margulies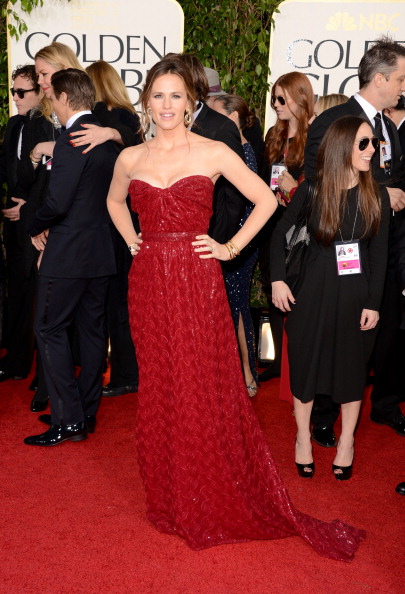 Actress Jennifer Garner
Taylor Swift in Donna Karan
Jennifer Lopez
Les Miserables nominee Anne Hathaway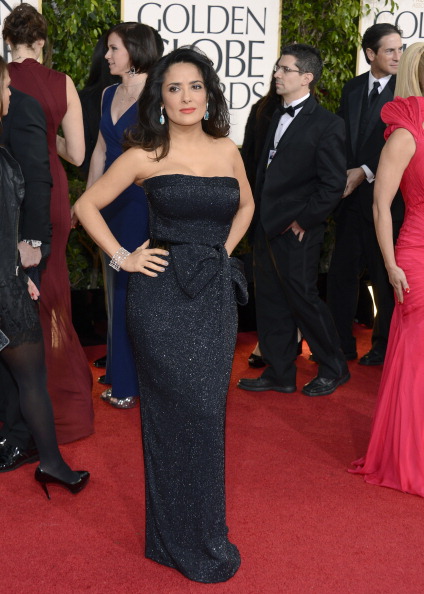 Actress Salma Hayek
Nicole Kidman and Keith Urban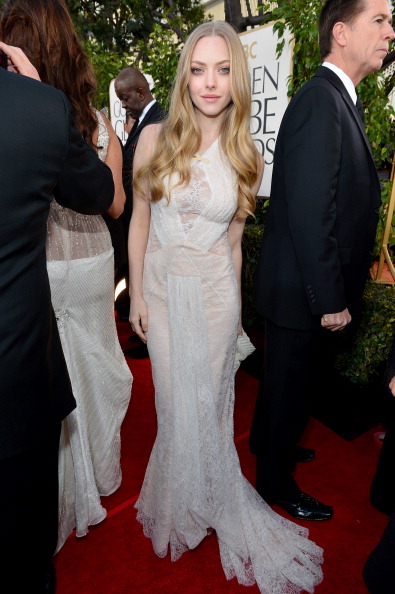 Les Miserables' Amanda Seyfried in Givenchy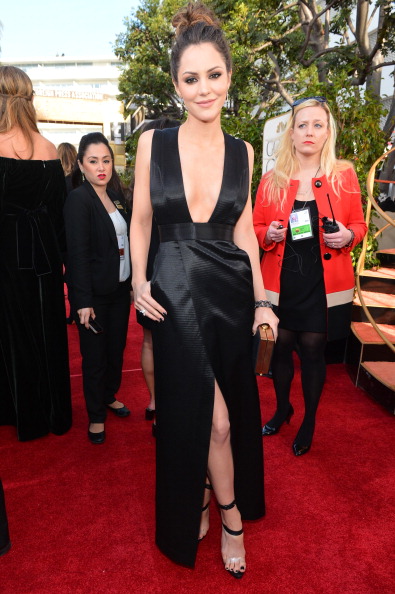 Smash's Katharine McPhee
2 time Olympic gold medalist Gabrielle Douglas
Django Unchained (and Scandal star) Kerry Washington
Actress Lucy Liu
Presenter Eva Longoria
Nominee Jessica Chastain
Actress and reality star Ne Ne Leakes
Adele!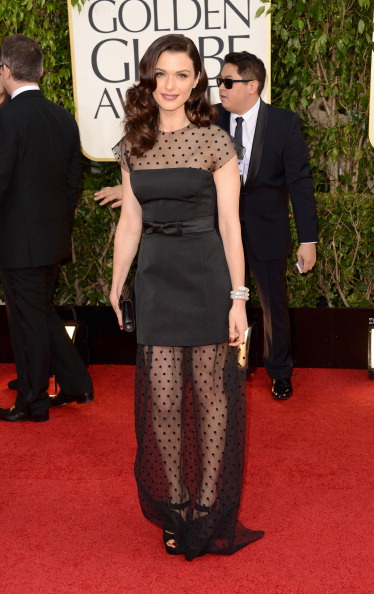 The Deep Blue Sea's Rachel Weisz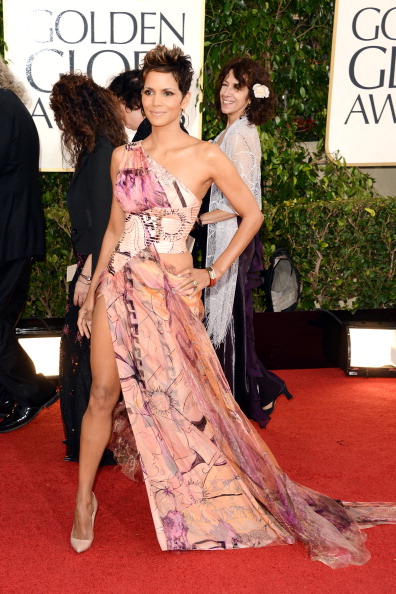 Actress Halle Berry
Actress Emily Blunt
Actress Rosario Dawson
The Impossible's Naomi Watts
Nominee Jennifer Lawrence in Dior
Newsroom's Olivia Munn
Modern Family's Sarah Hyland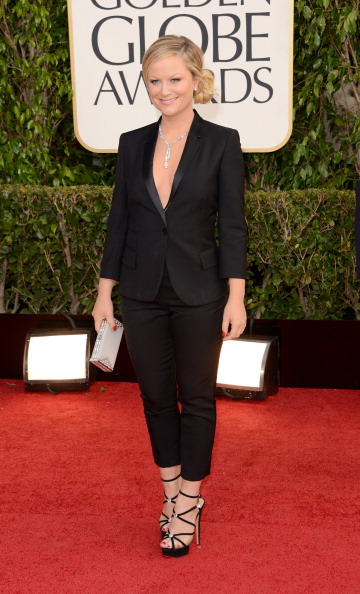 Golden Globe co-host Amy Poehler
VEEP's Julia Louis-Dreyfus in Vera Wang
Golden Globe co-host Tina Fey
Nashville's Hayden Panettiere
Zooey Deschanel in Oscar de la Renta
Big Bang Theory's Mayim Bialik
Actress Carla Gugino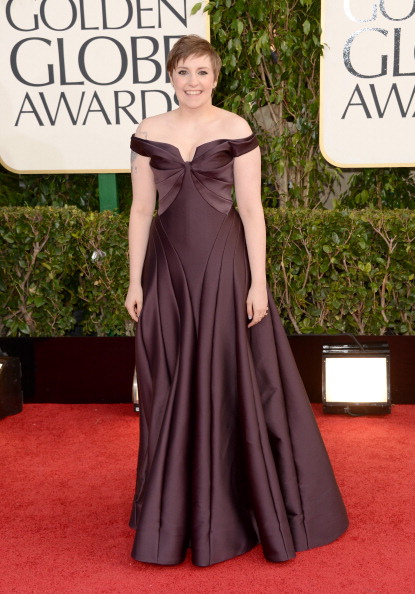 Girls' Lena Dunham
Meagan Fox in Dolce and Gabbana
Nominee Amy Adams in Marchesa
Homeland's Claire Danes in Versace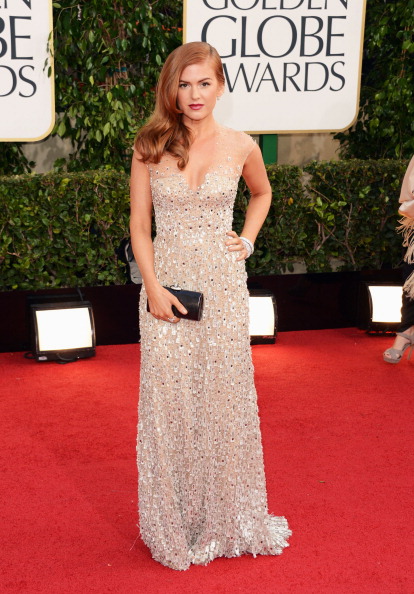 Actress Isla Fisher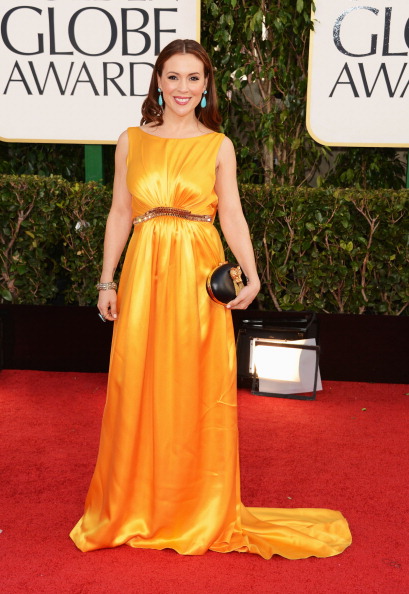 Actress Alyssa Milano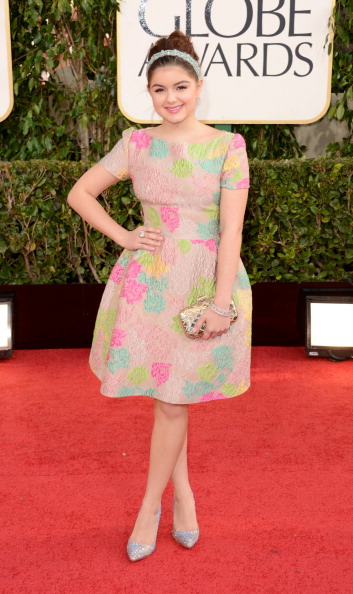 Modern Family's Ariel Winter
E!'s Kelly Osborne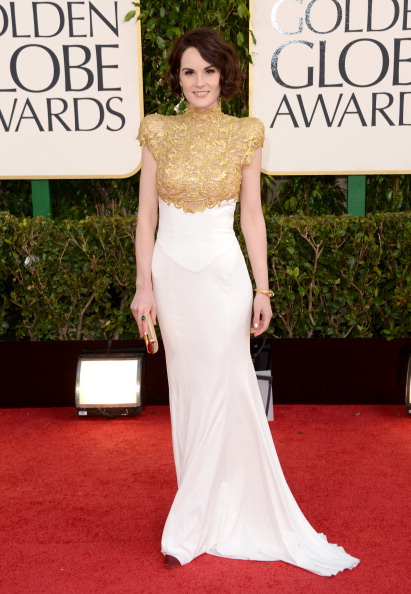 Michelle Dockery of Downton Abbey
Actress  Julianne Hough in Monique Lhuillier
Smash's Debra Messing
Nicole Richie in Naeem Khan
E!'s Giuliana Rancic
TV Personality Shaun Robinson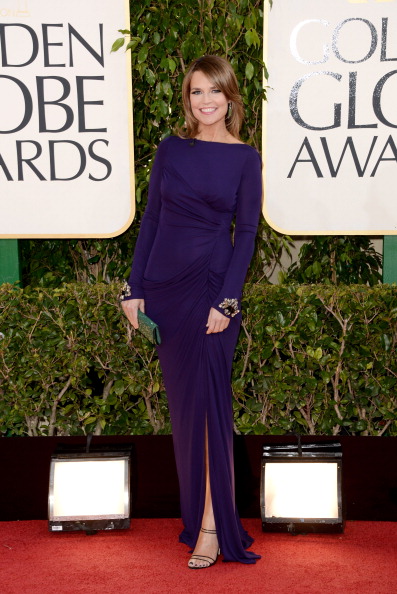 Today Show co-host Savannah Guthrie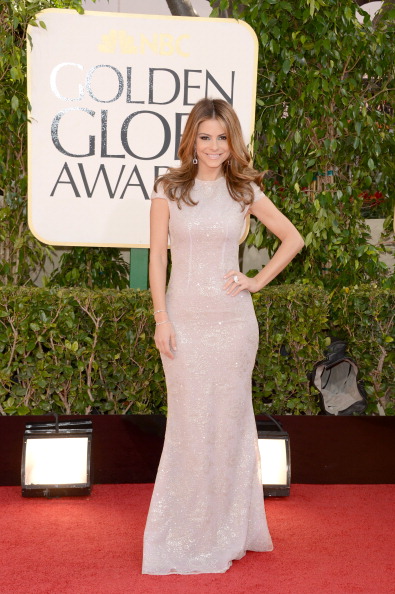 TV Personality Maria Menounos
TV Personality Nancy O'Dell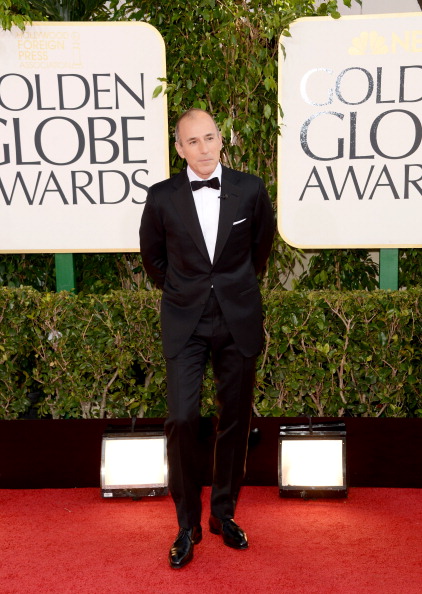 Today Show host Matt Laurer
Today Show's Al Roker
The Insider's Brooke Anderson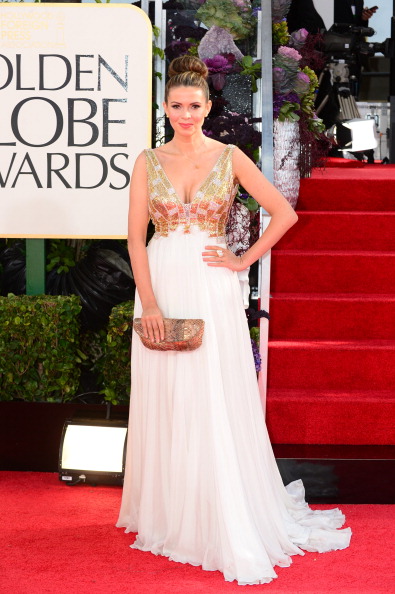 Actress Carly Steel
Photo credit: Getty Images