This is a Sponsored post written by me on behalf of Fellowes. All opinions are 100% mine.
With tax season upon us, I am sure that many of you are compiling your documents for tax purposes. As a Work at Home Mom, I office out of my home and I also prepare my own taxes for myself and my business. Disposing of paperwork securely is something that I am passionate about, since there is a lot of data people can get from discarded bills, contracts, and other paperwork. Shredding your documents is the best way to protect yourself against Identify Theft and other issues associated with disposing important papers.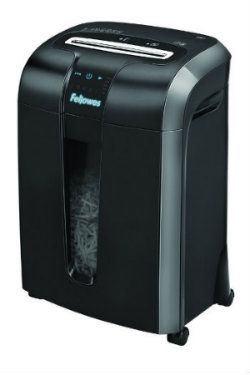 shredder
Fellowes, Inc. was the first brand to create a personal paper shredder in 1990, and has been on the forefront of creating afforable yet effective machines that shreds documents. In January 2013, they released a new Fellowes 73Ci Paper Shredder that "automatically senses and responds to consumer behavior for optimized performance and safety". The machine is 100% Jam Proof, uses SafeSense Technology, Energy Saving System, Touch Screen Capabilities, and has Cross-Cut Technology.
What does this all mean?
Well, for starters, you don't have to worry about paper jams when shredding several pieces of paper at once. And the Fellowes 73Ci has Cross-Cut blades that can cut a piece of paper into over 300 pieces which would prevent anyone from putting the document back together. The 73Ci's Energy Saving System maximizes energy savings 100% of the time including when it is in use and when it isn't in use.
It's the fastest, most efficient, and most powerful personal shredder on the market, and currently retails for $199.00.
I don't know about you, but security is very important to me. Simply throwing away my important documents without shredding them is something that I cannot afford to do. And if I can find a machine that makes me work smarter and not harder, then I am all for it. It's an investment in my safety.
For more information about the Fellowes Inc. 73Ci Paper Shredder, click HERE- Fellowes 73Ci.
What do you think about the 73Ci Paper Shredder? Do you currently shred your important documents?