Written By: Style and Fashion Contributor, Coco Michelle
Thursday evenings are about one thing—Olivia Pope! Us Gladiators gather around our televisions to watch Olivia Pope and her fellow "fixers" solve the latest crises shaken and stirred by Washington D.C.'s elite on ABC's hit drama Scandal. Women all over the country are caught up with Olivia's professional and personal scandals and the fixers' clever, fast-paced dialogue.  And, of course, we all appreciate and adore  Olivia's smart and stylish fashion sense.
Olivia Pope's style is utilitarian, discrete and chic. She sports muted colors like taupe, beige, white, black and gray paired with warm earth tones. Her hair and makeup are very natural with a nearly nude lip and sheer foundation–her natural beauty shines through. Olivia is publicly composed but filled with turmoil privately. She has a lot going on. Nevertheless, she manages to look gorgeous.
Everyone wants to know how to imitate Olivia's style and get the "it's handled" look for their own. We've taken the liberty to showcase a few styles that are pretty dead on to what we have seen Olivia wear during the show.
The looks shown are from RalphLauren.com, Shop.Nordstorm.com and a color palette from Bobbi Brown cosmetics featuring some classic Olivia-esque looks.
Gladiators, without further adieu…
Classic Olivia Pope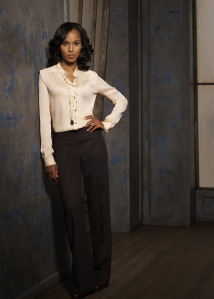 (Ralph Lauren)
Trench Talk
(Bluefly)/DKNY
Dress for Success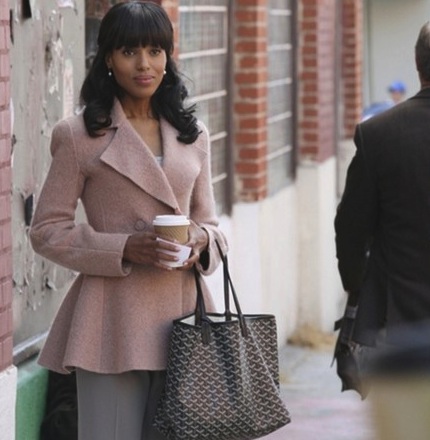 Olivia's Color Palette
With these 4 options, we hope that you can create an Olivia Pope looks of your own.