By Fashion & Stylist Contributor, Karen Curtis, YourStylistKaren.com
Black and white has been all over the runways and on nearly every page of every fashion magazine.  The combination of these two colors is so classic and powerful and it is definitely out in full force. We saw a lot of this trend on the 2013 Screen Actors Guild red carpet, and during Fashion Week last fall (see Videos & Photos: 2013 DKNY Spring Collection, NYFW).
Beyonce also recently rocked this trend at the 2013 Grammys wearing an Osman crepe pantsuit.
The great thing about this trend is that it is so accessible to everyone. Whether you are shopping your closet, Nordstrom or Target, you are sure to find the perfect pieces to rock this look and make it your own. The "yin and yang" color combo is easy to work with but remember that black tends to slim and white can do just the opposite.  Either way, it is almost impossible to go wrong with this iconic duo this Spring.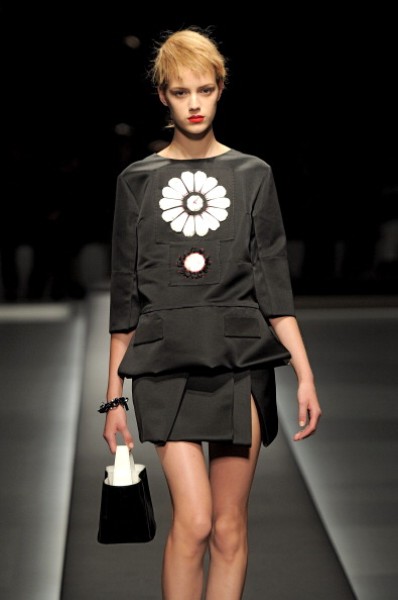 Prada Spring 2013 Collection
Proenza Schouler Spring 2013 Collection
There will be plenty of options to check out this coming season because this trend is timeless. Black and white is appropriate to wear year-round, easy to pull off at every budget, and sleek enough to work at the office or on date night, this trend is the epitome of wearable.
A fab look for the weekend with a pop of canary yellow
Perfect look for the office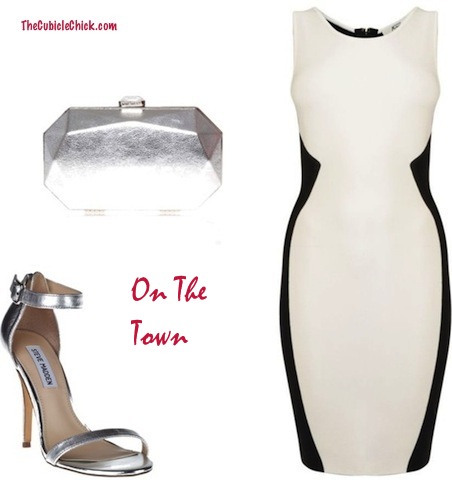 Fab and glam for a girls' night out or date night
Maybe you are more interested in getting your footwear on point. Check this out to find some SUPER cute shoes that will be sure to turn heads.
How do you rock your black and white?
P.S. – Adding pops of color in your accessories, bag and shoes is a fun way to jazz up the look.
Photo credit: Getty Images/Karen Curtis