When working in an office setting, it may be hard to stay active. Desk work often lends itself to being sedentary most of the time. While sitting down and completing tasks, it may be hard for you to move around and stay active. When working in my cube at home, I have to make myself move around every hour or so to make sure that I am not sitting still for too long. But the FitBit One is trying to change all that. And so far, at least in my case, it's succeeding.
FitBit is a wireless digital activity tracker that tracks your activity and your sleep. It can monitor your steps, distance, stairs, and calories burned. It can also monitor your sleep and wakes you up without waking up your partner. It can be set up to track your goals, which you can view online and on your phone. Log your food intake and more.
I've been using the FitBit One for a few days now and I am hooked. Once you put it on, you don't even notice it's there. I clip mine to my bra and it is so small and lightweight that it doesn't interfere with my lifestyle. And because it monitors my steps and calories burned, I am constantly trying to walk and increase my steps so I can burn more calories. It really works as a way to motivate your activity and get you moving.
Working from home puts me at a disadvantage because I only have to walk a few steps to my home office. So the FitBit gives me a realistic view of what I am doing, so that I make sure to get moving. I find myself stepping away from the office every hour or so and getting out and walking around to increase calories burned. I love the motivation!
I went to the mall on the first day that I used it, and managed to walk over 5,000 steps. I received my first badge, which of course, challenges me to earn my next one.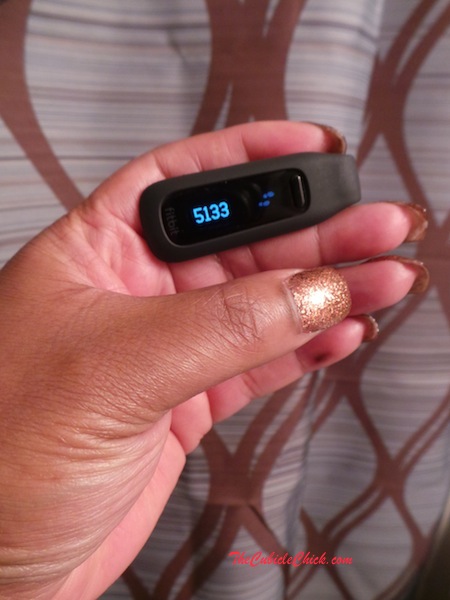 For everyday tech users, I found the FitBit One to be easy to setup, use and synch. You don't have to be a heavy technology head to use the FitBit One. And while working, FitBit One works unobtrusively, promoting activity and cheering you on visually when you do.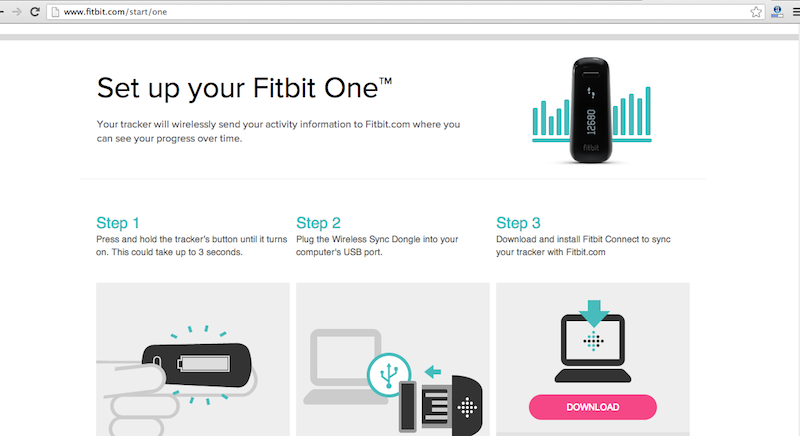 The FitBit One retails for about $95.
There are several wireless activity and fitness trackers on the market, which I haven't tried so I don't have anything to compare the FitBit One to. But in my opinion, this is a perfect device for cubicle dwellers and office elites. Staying active in the workplace may not be easy, but the FitBit One helps you get moving.
Have you tried the FitBit One?
Thank you AT&T for letting me try the device out!