Summer is here and so is summer style. Trade in your favorite brown or black winter purse and purchase one in a bright summer color. The vibrant colors will add to your summer wardrobe. With my breakdown of summer bag trends and styles, I am going to make it easy for you to pick a summer purse with these simple steps:
Step 1:
Before heading to the shopping center, conduct a closet audit of your current bags. Edit your collection by setting aside bags that you have not used in two years or more, those that are not season appropriate or those that are in disrepair. Then note the type of bags that are missing from your wardrobe. Also check out this video to find out what is on trend! You can always find these looks for less!
Splurge-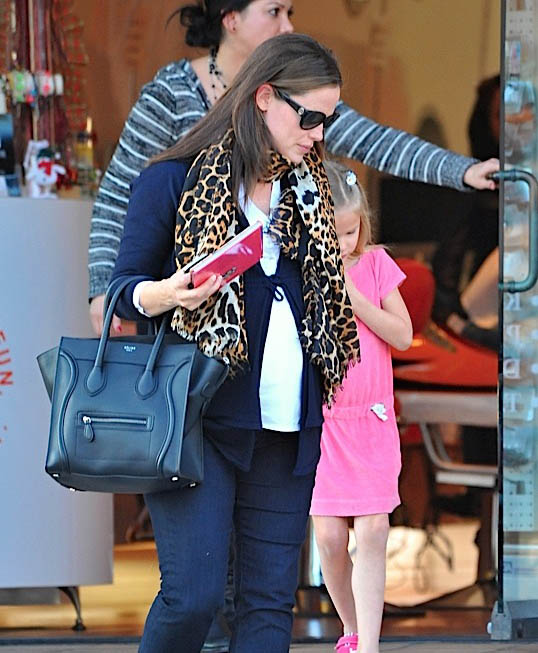 Celine Nano Collection Jennifer Garner with the "Luggage Tote" (Image via SmartBuyLuxury)
VS.
Steal-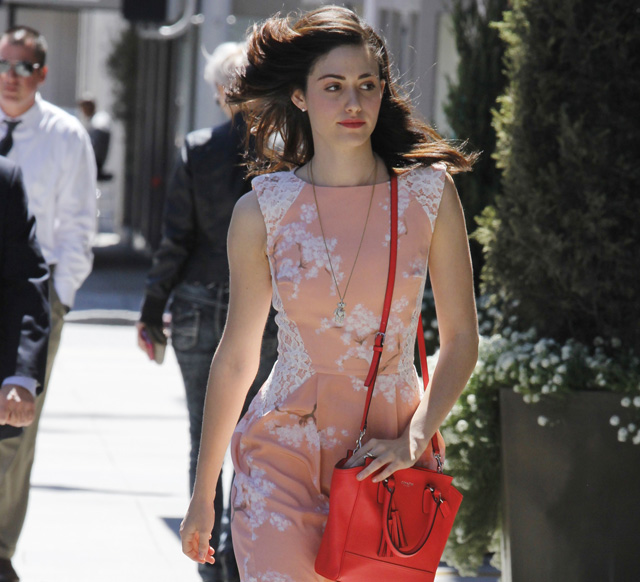 Coach Legacy Collection Emmy Rossum with the Mini Tanner (Image via Purseblog.com)
Step 2:
Ask yourself these questions: Am I primarily looking for a new bag for style and/or convenience? What do I typically carry in my purse? Does that change in the summer? After deciding the purpose of the bag and how much space you need, focus on those that meet your needs.
Step 3:
Grab a friend and check out what bags are new for summer. There are a ton of options out there, which is a good thing, but it can be overwhelming at first. Your friend or the sales associate can assist you while navigating your options. If you prefer to shop online then be sure to check out the new collection by Stella & Dot. This new line has created a lot of press so check out some of the options below. There are a lot of great options for all of your summer needs.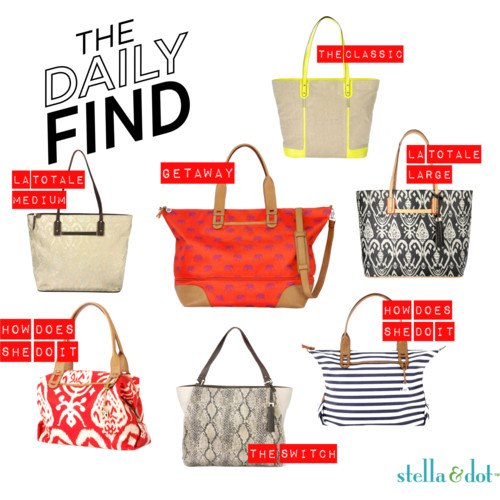 Step 4:
People tend to go out more in warmer weather and therefore pack more in their bag. I would definitely consider how many inner pockets your main summer bag has before purchasing. A tote could be a good option for you if you choose one that can transition from day to night for all those fun barbeques and summer festivals you will attend.
Step 5:
Do you want a bag with a short or long handle? Whichever you prefer, cut down your search by not looking at bags with the other type of handle. The great thing is, most short handled bags have a long handle inside the purse.
Source – via Pinterest 
Step 6:
Now that you have narrowed down your selection. Take a picture of yourself in the mirror with each purse to get a better idea of the feel and look of the bag. Ask your friend and/or the sales associate which one she likes.
Step 7:
It is time to make your selection! Congratulations on your new summer bag!
Bonus Tips:
Consider purchasing two purses, one for every day and one to carry in the evening when you're going out. (I personally carry a clutch within my larger bag to take out at night!)
Look at the purse you have now and consider what you have in it. You will have to put all that into the new purse. This will help you in choosing a size.
Check out this article that also offers some great tips on color, shape and size for this season's "It" Bags!
By Fashion & Style Contributor, Karen Curtis, yourstylistkaren.com