Last night during Day #4 of Saint Louis Fashion Week, all eyes were on The Fabulous Fox Theater as the opulent and elegant venue was the center of attention for an incredibly stylish fete. Lifetime's Project Runway is known for making stars out of unknown designers and thrusting them onto the catwalk to superstardom, and St. Louis has had our share of contestants who went on to make a name for themselves in fashion. Both Laura Kathleen and A.J. Thouvenot hail from the Gateway to the West, and have been able to make solid careers in the fashion world. Laura Kathleen brought along six of her Project Runway contemporaries for a night of fabulous style as they each showed off their most recent design efforts.
Before the official show started, we were treated to a cocktail reception and a showing of Scarlett Design's latest line. Locally created, Scarlett Design is a throwback to old Hollywood glamour and style, a mix between pin-up girl and days on the beach in San Tropez. A mix of bold floral prints, palazzo pants, halters, skirts, and kimonos, the line was impressive and quite chic. I am looking forward to seeing more from them.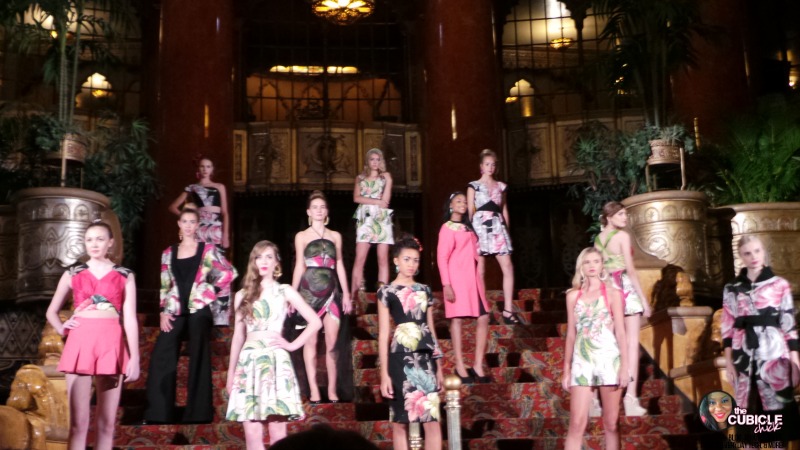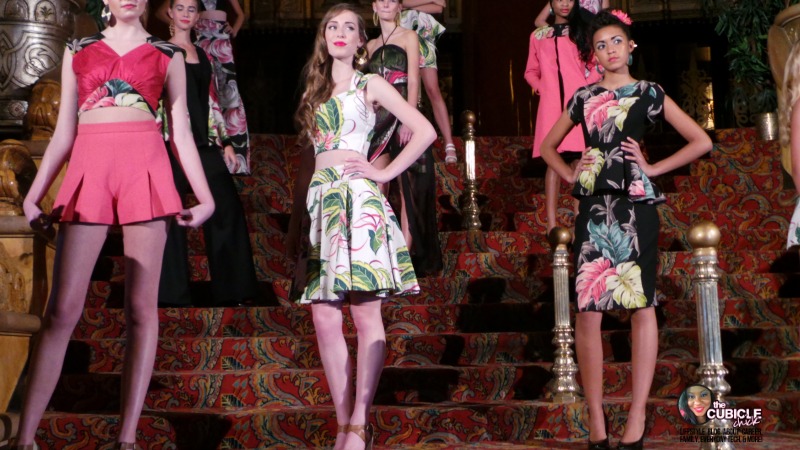 After we took our seats, we were given a welcome by Saint Louis Fashion Week Executive Producer and Co-Founder, Elizabeth Tucker. Then the hostesses of the evening, Laura Kathleen and KPLR Channel 11's Melanie Moon gave us a few tidbits about Scarlett Designs—and then it was showtime!
My Samsung Smart Camera began to die on me, so I had to use the trusty camera on my iPhone 5s. While not perfect, I found the end result photos pretty decent.
Now let's get to the real magic. Here are my favorite looks from each designer.
First up to bat to hit the runway was Michael Drummond of Project Runway Season 9, whose "textured" line was interesting to say the least. Here are a few looks from the runway:
Next was Casanova (Project Runway Season 9 and Project Runway Allstars Season 2), who was one of my evening's favorites. I love how he knows how to make a woman feel beautiful and sexy with his styles. I was in awe: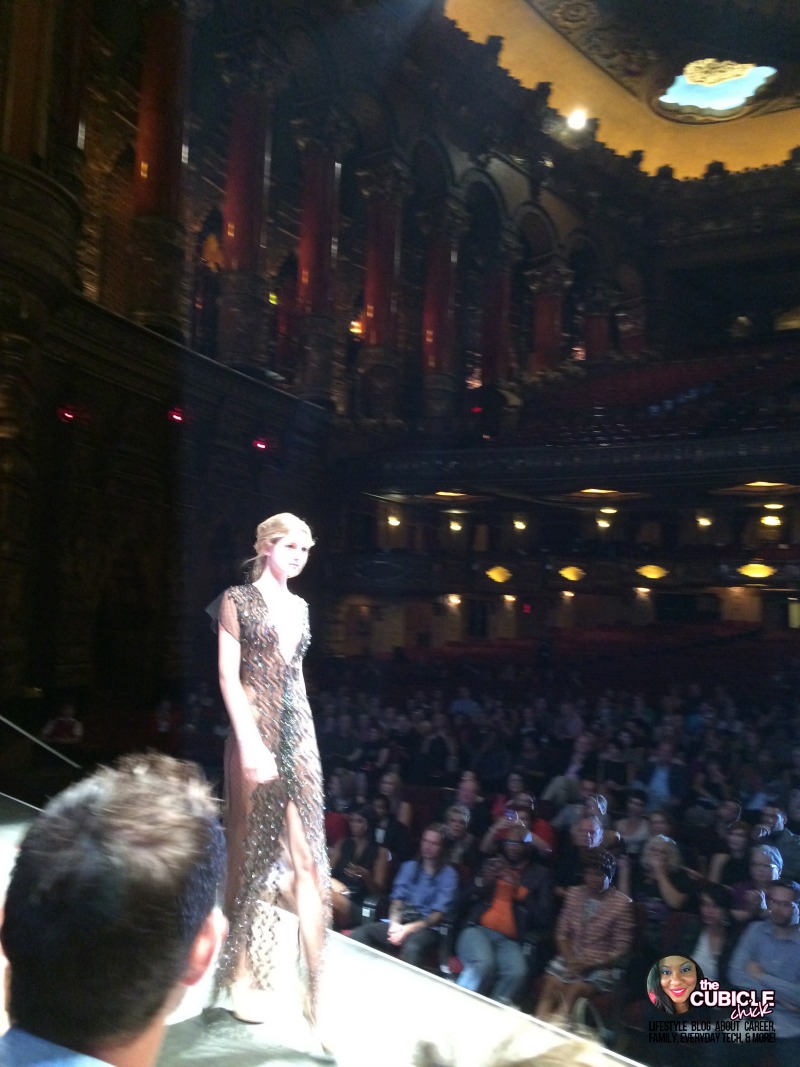 Then, we had Anthony Ryan from Season 9 of Project Runway and Project Runway Allstars winner, who gave us sleek lines and "mod" inspired style:
April Johnston from Project Runway Season 8 and Project Runway Allstar and her Mangled Courtesan line made its Saint Louis Fashion Week debut:
Season 9 Project Runway's Viktor Luna hit us with swimwear, which was very fashion forward: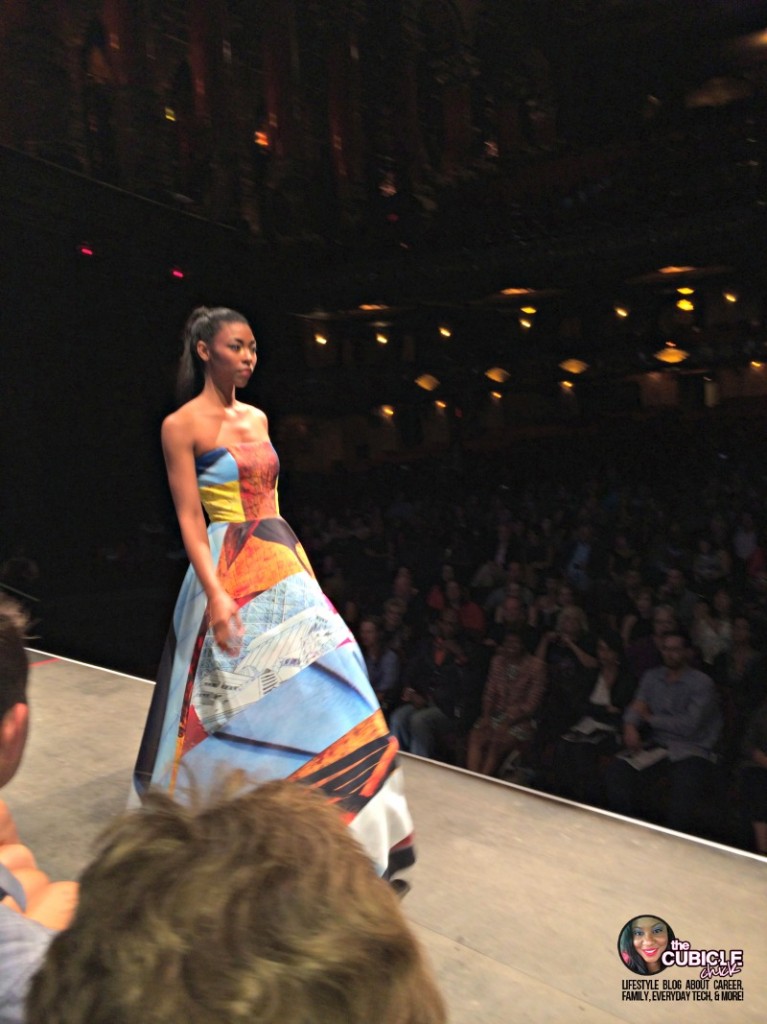 You either love Joshua McKinley (Project Runway Season 9 and Project Runway Allstars Season 2) or you hate him. I rather love his quirky "in your face" personality. And he even blessed us with a cartwheel, which I did not catch on video. TRAGIC!
Last but not least, was STL's own Laura Kathleen (Project Runway Season 9 and Project Runway Allstars Season 2), whose 2013 Fall Collection was also one of my favorites of the night:
As someone who hasn't attended Saint Louis Fashion Week since 2011 (I was so over it and totally let down), I have to say that the Project Runway infused runway show gave me life. I thoroughly enjoyed it and I felt that St. Louis is a wonderful epicenter for style, creativity, and talent. There is a lot of talent here, and many more reasons for designers across the world to come and showcase in our great city. It is so awesome to see everyone who came out in their finest frocks and threads, and represent for St. Louis, a diamond in the rough.
To learn more about Saint Louis Fashion Week, visit the official website.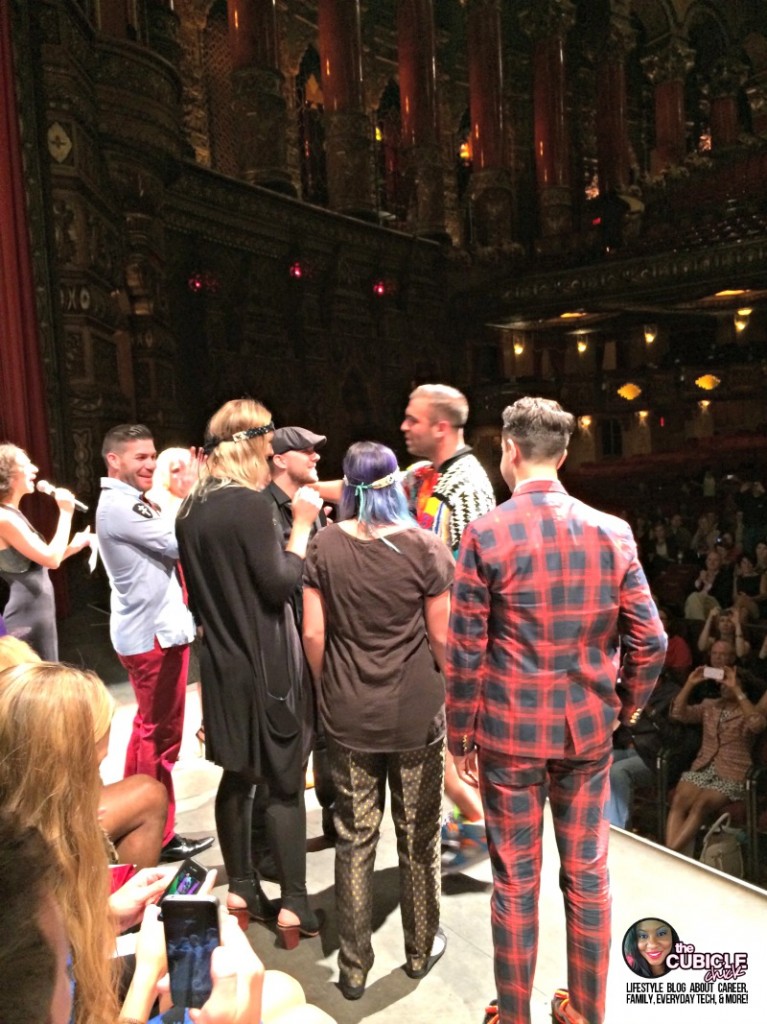 You can check out our previous video interviews of Laura Kathleen, Anya Ayoung-Chee and Anthony Williams from Project Runway here , here and here.