As a career gal, you probably are transporting a great deal of stuff from home to work back home again. Between your laptop bag and/or briefcase, lunchbag, and other "stuff", you've got your hands full. So instead of carrying a traditional handbag, you might consider crossbody bags. This option is convenient because it allows you to be "hands-free" while giving you style. It's a perfect bag for the woman on the go. And if you travel a lot, a good crossbody bag can come in handy, as it is a safe option while perusing your destination.
I love a big bag, but there are times when I want to carry a smaller bag with just my essentials. A crossbody bag gives me that option and it also makes a pretty fab fashion statement as well.
There are hundreds of thousands of crossbody bags on the market, so I've taken the liberty to compile a curation of my favorite crossbody bags that are perfect for working girls. These bags can transition from spring to summer, giving you a finishing touch to most any look.
Coach
Coach always offers classic style, which lends to career wear in a fabulous way. These Coach Bleeker North/South Singback crossbody bags are small, but can hold most of your essentials. The color palette is pastel and fresh, which is on trend this season. And at $148.00, they won't break the bank. (photo, Coach.com)
Kate Spade New York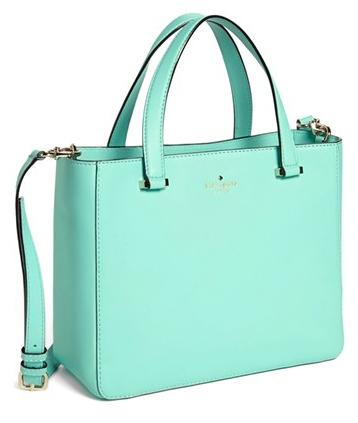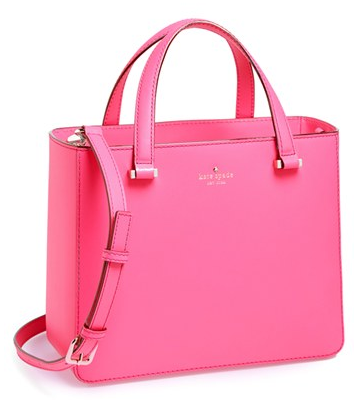 I am a Kate Spade New York enthusiast. I love the design aesthetic of her bags, and I always get compliments on them. These Park Avenue Sweetheart Kate Spade New York crossbody bags are not only  good size, but come in colors that are "ah" worthy. You can't go wrong with this bag. $398.00, Nordstrom. (Photo, Nordstrom.com)
Rebecca Minkoff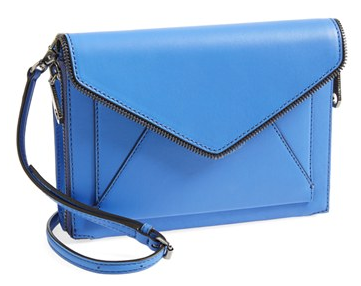 When I first saw this 'Marlowe" mini Rebecca Minkoff crossbody, I fell in love What a functional yet fabulous bag, which boasts classic style. I think I will be putting this bag on my wish list. $225, Nordstrom (photo, Nordstrom.com)
Tory Burch
This Tory Burch Robinson Mini crossbody bag is everything. It can be worn desk to date, and is just big enough to carry your essentials. I love the gold chain strap and square cutouts, which gives the bag a head-turning look. $365.00, Nordstrom. (Photo, Nordstrom)
Gucci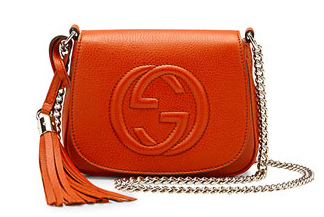 If you can splurge a little, then I totally recommend this Gucci Soho Leather Chain Crossbody bag. It's fly meets career wear chic and can be worn for work or for play. $895.00, Neiman Marcus. (Photo, Neiman Marcus)
Marc by Marc Jacobs
This Sophisticato-Dani Leather bag by Marc by Marc Jacobs is the quintessential crossbody bag. Light and colorful, this bag is the perfect bag for the office or play.  This one is going to go on my wish list as well. Nordstrom.com, $198.00 (photo, Nordstrom)
I hope that with this list, at least one crossbody bag has met your fancy. I feel you should have at least one crossbody bag in your closet.