My Chicklet's love of fashion is quite evident. And now that she is ten and on the verge of tweendom, she wants to have more say so in her wardrobe choices and style selections. Before, shopping with her was a breeze—she pretty much agreed with everything I picked out. Now, however, is a different story. She wants her wardrobe to reflect her personality. I believe very much in her girl power, so I have been loosening my reigns while letting her be more independent in her fashion picks.
While shopping for Spring attire at Macy's, she came across this fabulous yellow dress, and she fell in love with it on site. Yellow is her second favorite hue, so I knew I was going to have to shell out the coins to get it for her.
She opted to wear the dress during a Demi Lovato concert we were invited to earlier this Spring, I must say, she looked absolutely amazing. She completed the look with a few snazzy accessories, and voila—she was ready for the concert.
Check out her Tween Fashion Plate Mellow Yellow look below:
We purchased this BCX Girl dress on sale at Macy's. It was still a little cool here so she paired it with boots and a braided belt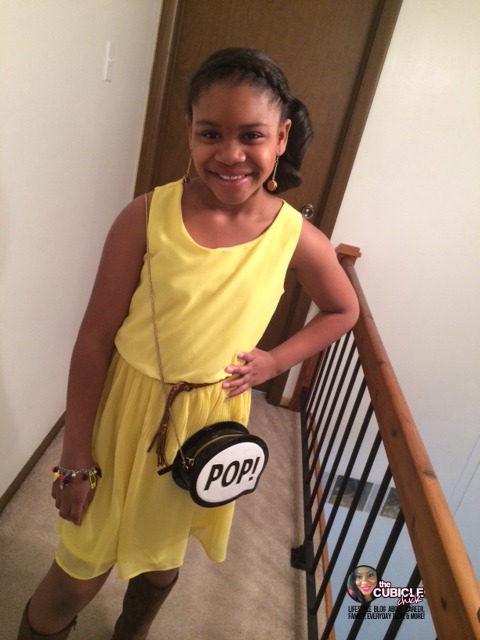 Her POP purse is a Kate Spade New York creation that we got at the Kate Spade New York Outlet here in St. Louis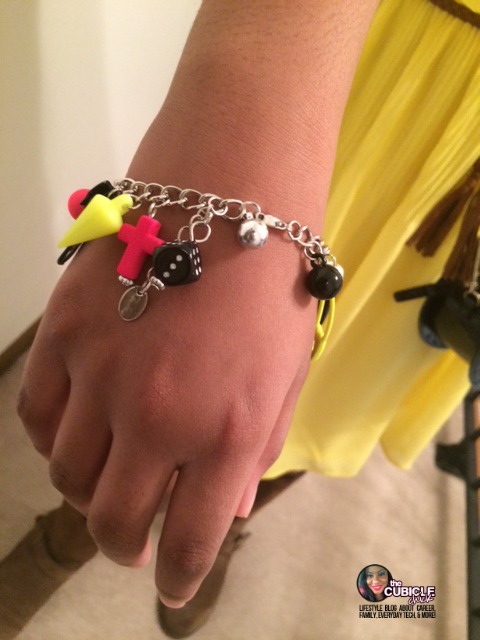 The Chicklet is fascinated by the 80's so she loves anything bright and colorful. This bracelet was a gift purchased at Claire's Boutique.
Donut earrings complete the look and add a fun touch.
I feel her look is fly and age appropriate for a 10 year old girl.
Do ya like this look?