My 10 year old Chicklet can't get enough of dresses as of late. We've been finding cute pieces at Macy's, but recently went to Nordstrom and was amazed at the plethora of style options and choices. Whilst there several weeks ago looking for Eater duds, we came across a stylish high-low dress that immediately caught both of our attention. High-low dresses are all the rage this season, so it wasn't even a discussion about whether we should purchase it or not—it was a given.
The Chicklet wore the dress on Mother's Day and paired it with some cute sparkly Sarah Jayne closed toed sandals and Love earrings. What's not to love about this look?
Check it out below: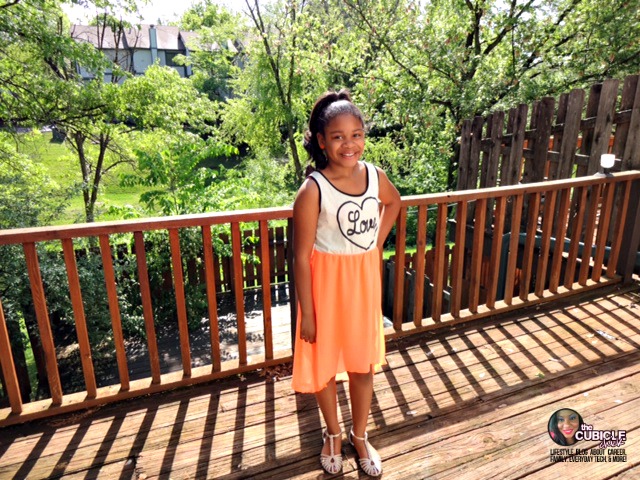 Playful and fun, this look is perfect for a spring or summer day.
I especially LOVE the statement of the top portion of the dress. And the orange makes it pop.
You can never have too much love, right?
..add some peace in there too.
Closed toe sandals complete the look. I tend to buy them more during the school season, as I don't like to send her to school with open toed shoes (helps avoid toe and foot injuries)
Do you LOVE it?