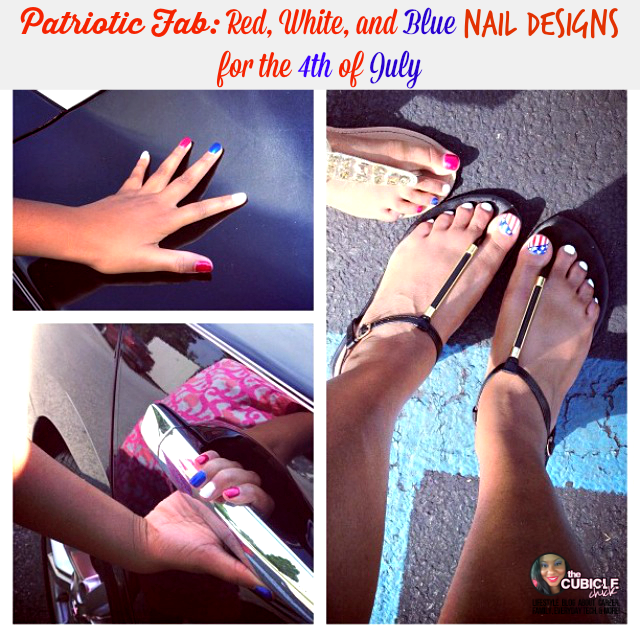 The Fourth of July signals in festivities like barbecues, swimming, family time, and of course, fireworks. I love celebrating whilst spending time with those closest to me. I also like partaking in the whole patriotic process by getting my red, white, and blue on. One way that I like to do that is by getting a little nail art in showcasing the Fourth of July color palette while expressing my love of our country. This can easily be done without much work. You can easily paint your nails using red, white, and blue and alternating the colors on each hand. This is exactly what I did with my daughter's nails, which gave her a very festive look.
You can also get a little artsy while creating an interpretation of the of the flag. It's pretty simple to do. Here's the process:
Take white nail polish and paint half of your nail in a slanted vertical position.
Take blue polish and paint the other half of your nail filling in the blank space.
Take red polish and paint horizontal stripes over the white paint.
Take white nail polish and paint stars on the blue section of the nails.
Voila. You have a flag nail design with a twist!
Take about a minute or so between colors to let them dry. And don't forget a top coat. I love being able to express myself with my nail colors and style.
While it may not be for every setting workwise, it can be a fun design for the Fourth of July holiday weekend. Have a Happy 4th!