Hey guys! In 2014, I took it easy professionally, but this year, I am ramping up my appearance and speaking schedule. I am proud to announce that I will be speaking at this year's Blogging While Brown Conference June 19-20th in Austin, Texas. BWB is one of my favorite conferences to attend because it is the first blogging conference I went to when I first started blogging, and I gained a lot of knowledge and made friendships that still continue to this day.
My session at Blogging While Brown is entitled: TV, to Radio, to HuffPo Live: How to take your online message to other mediums, and I will be leading a workshop that can help bloggers and social media influencers take their blog presence to television panels, segments, and radio shows. I've had the honor of doing my fair share of television appearances both locally, nationally, and world wide, and I want to share my Media Tool-Kit with attendees interested in leveraging additional mediums.
You can learn more about Blogging While Brown 2015 by visiting their website. You can also register for your tickets by clicking my graphic below. It is enabled with an affiliate link, so if you purchase your tickets through me, I get a little piece of the action.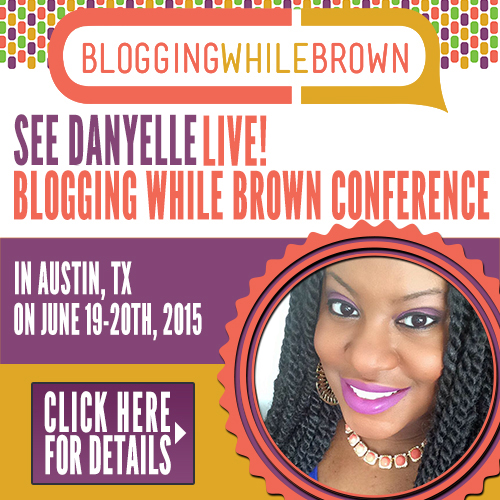 I highly suggest attending Blogging While Brown if you want to take your blog to the next level. It is a wonderful conference for blogs of all niches and genres and gives awesome tips and info whether you are a beginner, advanced, or a pro!
I would love to see you in the place!