Each year I am asked what I want for Mother's Day, and I can tell you the last five holidays in my honor, I've requested electronic gadgets. Blame it on the nature of my "job", or the fact that I am a tech fangirl of Apple and Verizon, I just love me some technology. It helps improve my life and in doing so, I am able to do so many things because of it. So when compiling a list of Last Minute Mother's Day gift ideas, I wanted to do one that was focused on my favorite genre: electronica.
My list is short but packs a punch, as these are The Cubicle Chick approved tech items that have proven (to me) that they are worthy.
If you have been scouring the stores and the web for the perfect gift for Mother's Day, don't make another move until you see my list.
Let's go!
Samsung Galaxy S6 Edge
Slick, sleek, slim, and superb, I am falling in lust with the new Samsung Galaxy S6 Edge powered by Verizon. It's a small phone but packs a punch, as you can connect with the people you want to with ease right on your home screen. The edge design allows you to tap contacts and other apps on the "edge" of the phone, allowing for maximum interface usability. I've been reviewing this device for about a week now, and I am a huge fan. The camera is pretty amazing, and it's feather light. For the busy mama on your list, the Galaxy S6 Edge is a must-have. Price may vary depending on carrier, contract required.
Speck Cases
As a mom who is pretty fashionable, I want my devices to look good too. Speck Products sent me a bevy of cases for all of my devices, and I love how they personalize them and give them a dose of TCC style. They make cases for pretty much any device on the market including Apple, Samsung, Motorola, and more. With tons of designs and options to choose from, you can't go wrong with Speck. Prices vary by product.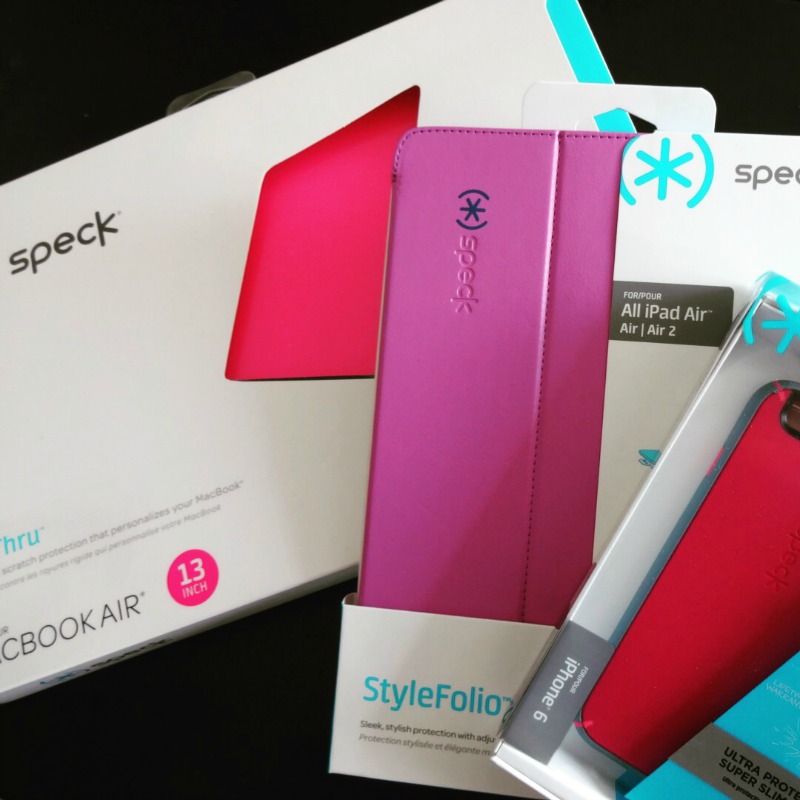 Samsung NX Mini Smart Camera
Make mom's selfie's even more epic with the Samsung NX Mini Smart Camera. It's a 9mm styled camera that is super slim and has a screen that flips up for the perfect selfie. And the lenses are interchangeable, so mom can perfect her photography game, too. I recently had the opportunity to play with this camera and now I want one of my own (and yes it's on my list this year). $249.99, Samsung.
GoPro Hero
I'm a mom who likes to film action. Like when me and my daughter ride on the train at Walt Disney World or get on our bikes and ride through the neighborhood. The GoPro Hero allows you to film while you are in the action, and for moms with kids involved in sports and activities, it can be something to preserve memories with and share with others. The GoPro Hero is an entry-level camera that can mount on helmets and other items, and has 1080p30/720p60 with 5MP resolution for photos. Oh, and it's waterproof. $129.99, GoPro.
Samsung Charging Pad
Allow mom to nix the need for a cord or outlet in her life with the Samsung Wireless Charging Pad for Qi-compatible phones. It's small, cute, and functional and at a $49.99 price point, it's a steal too. Samsung.com.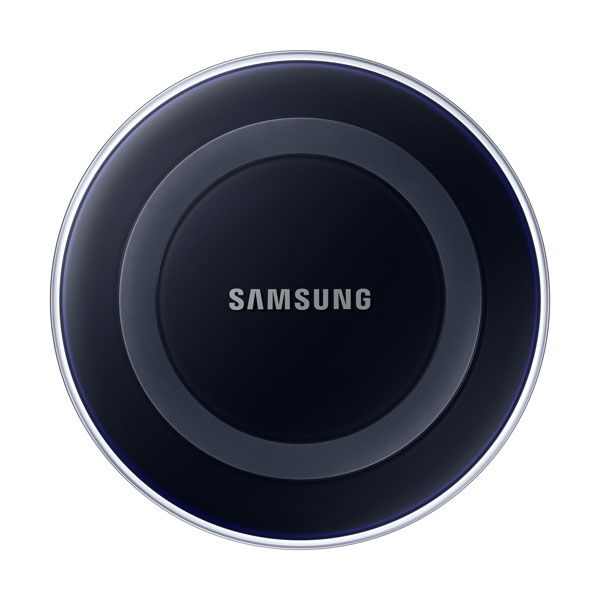 No matter what you decide to buy mom for Mother's Day, she is sure to love it since it's coming from your heart. I hope these tech ideas will inspire you to get her something that is tech-focused, but even if you opt to go in a different direction, I thank you for reading (and hopefully sharing, too!).
Please note: Some of the items listed here were given to me for review purposes from the companies list. This is not a paid or sponsored post.