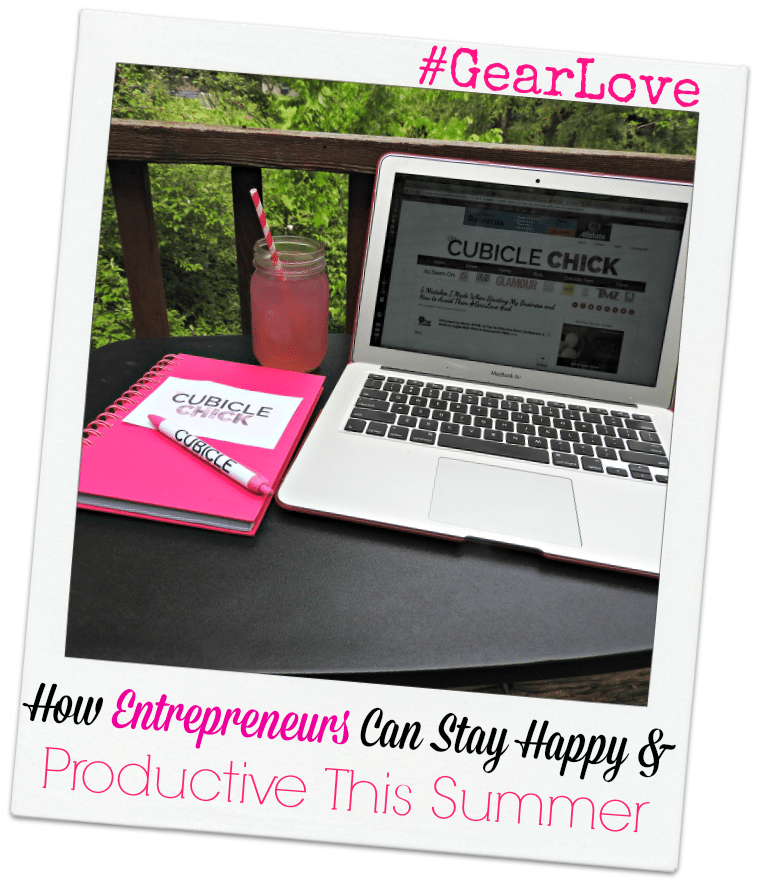 I am sharing my summer productivity tips for entrepreneurs through a partnership with Office Depot Business Solutions Center and sponsored campaign with Socialstars #GearLove. 
Ah, summer! Longer days and warmer temps make it hard to stay focused and on track, especially if you are a small business owner or entrepreneur. The kids are out of school, a vacation is beckoning, and you are doing your best to reach your business goals, despite the distractions. It is pretty hard during the summer months to stay effective and profitable when all you really want to do is have some fun in the sun. But, you are adulting. And because of this, you have to continue to look at the big picture—even if it's tempting to play all day.
As an entrepreneur and small business owner myself, I know a thing or two about moving forward during the 2nd "most wonderful time of the year". I've got some tips on how entrepreneurs can stay productive this summer that will help combat the "summer sighs". Check out my words to the wise below, that also include a few gems as well from the Office Depot Business Solutions Center.
Think Longterm
As the great Stephen Covey once said, you must begin with the end in mind. Summer is a mere three months, but your productivity (or lack thereof) during this time can affect your business for many months from now. Start thinking longterm. You may be missing a vacation with your girlfriends or fun in the pool while you work during the day, but it will be worth it. Don't think about the now, but the payoff you will experience when summer is over and you've been productive while building your business. Your bottom line and your business bank account will thank you later, as the awesome work you are doing now will have positive results. If you are looking for tips to help you be more efficient, check out 5 Simple Products to Improve Productivity in the Office Depot Business Solutions Center.
Prioritize
It's all about priorities and how you schedule your day. If you want to reward yourself, say with taking off an hour or two early, the way you prioritize is key. Keep a running list of goals for the week, making the highest ones your first priority. Once you've created systems to help you crush your to-do list, you will find that you have extra time in your day to get out and enjoy summer activities. Delegate what you can and say no to things that aren't meshing well with your business or your schedule.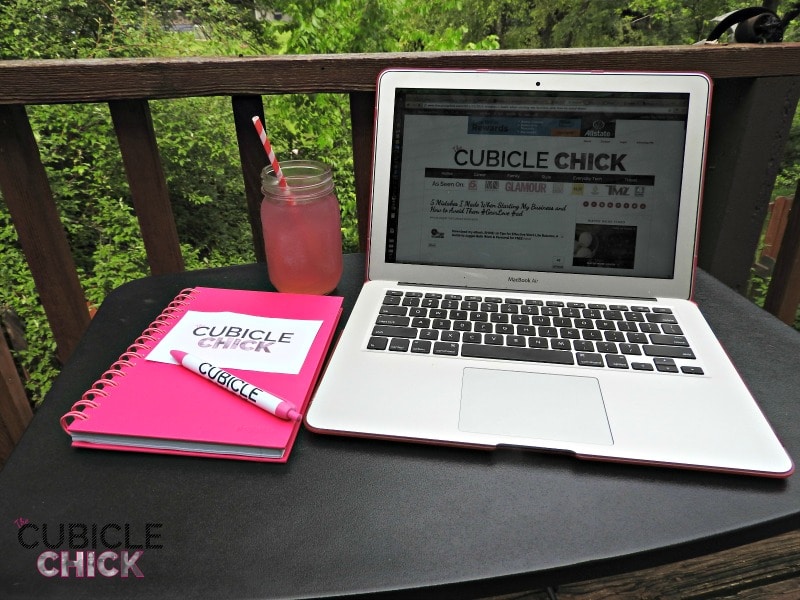 Reward Yourself with Play
Speaking of priorities, when you've completed your to-do list, reward yourself. Take a half day to spend at beach with the family, or enjoy a summer blockbuster at the movies. Having these rewards in place will encourage you to stay productive and to tackle your goals and benchmarks like a boss.
Work Outside
Are you feeling cooped up and left behind? Why not take your work station outside? If you have a laptop and a strong wifi connection, head outside on the patio and get some work done there? You can even answer emails while being poolside watching the kids swim while playing in the water. You don't have to change the work you do—change the way you work during the summer months.
Quality Over Quantity
The time that you do spend with your friends and family may be limited, but make sure to enjoy it to its fullest. Remember, it's not what you do but how you do it. And when you appreciate time off, you will create memories that can last a lifetime. In terms of work, work smarter, not harder. Manage and use your time wisely. Stay organized so that you spend less time looking for things and more time on the things that count.
You can also download this graphic below from the Office Depot Business Solutions Center that will work as your assistant to help you work effectively when leaving the office for business or pleasure.
Looking for more summer productivity tips? Click here!
Special thanks to Socialstars and to Office Depot for giving me the opportunity to share my summer productivity tips as a part of this campaign. Here's to a successful and fun summer!