Disclaimer: Some of the items listed in TheCubicleChick.com's 2015 Holiday Gift Guide were sent by the brand or company for promotional consideration. This is not a paid nor sponsored post, and all opinions listed within belong to the author and are not indicative or any brands or companies mentioned.
What's the holiday season without some totally teched out items to make the nefarious nerd on your list sparkle with delight? As a self proclaimed Digital Debutante, I swoon at the thought of fun trinkets with all of the bells and whistles. Some chicks like jewelry of the platinum and diamond variety but me? I'm all about the tech.
I've curated a simple rather robust list of Geeky Gadgets that fit almost just about any price range. From high end wonders to a few accessories for the tech enthusiast on your list, I am covering all the bases so you can just sit back and enjoy the holiday season without stressing out on what to get your tech savvy recipient.
And who says that you have to give these as a gift? Charity begins at home, so you just might see a few things here that you may want to purchase for yourself (or put on your Grown up Wish List for Santa if you've been a good girl or boy).
Let's do this!
iPad Pro
I've been a fan of the Surface Pro 3 since purchasing it for my daughter last Christmas. And now, Apple has their answer to it by releasing the iPad Pro, which boasts a 12.9-inch Retina display. If you were banking on a MacBook Air, you might want to opt for the Pro since it has the came capabilities, is lighter, and has nearly double the CPU performance of the Air.
The iPad Pro has the highest resolution currently of all of the Apple devices and features 4K video. Also, it has the highly talked about A9X chip that gives you desktop speed and functionality with a slim, portable device. I've played with it, I love it, and I am hoping that Santa Baby will leave me one under the tree. Available in Gold, Silver, and Space Gray. Starts at $799 for 32 GB. (oh, and make sure to by the Smart Keyboard which is sold separately. This will really give it a feel of a laptop/tablet combo).
Logitech Wireless Keyboard K400
The Logitech Wireless Touch Keyboard K400 works with your laptop. Simply connect the keyboard to it via wireless USB, and then connect your television to the keyboard with a HDMI cord. Then viola! Your television shows whatever your laptop shows. It's like having a smart television at your fingertips.
You can watch Netflix and Hulu or videos on YouTube, and so much more. It brings your computer to life. And forget about having an extra mouse—there's a mousepad right on the keyboard for effortless surfing. $39.99, Logitech.
Read more about the Logitech Wireless Touch Keyboard K400.
ZTE SPro 2 Smart Projector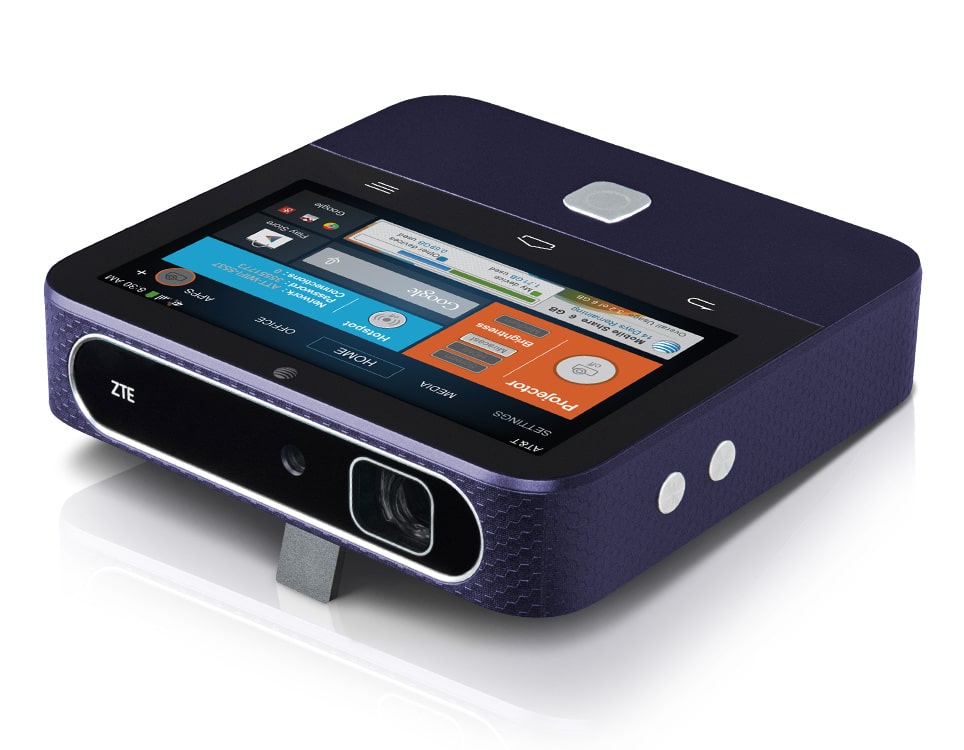 Make family movie night and activities interactive and fun with the ZTE SPro 2 Smart Projector. Currently being offered by AT&T, it works as a wifi center and allows for devices to connect to it seamlessly. Use it to make presentations during the day and have movie night in the evenings with your brood. The projector's image can be used on a smooth surface, and because it's powered by AT&T LTE and Android, you can use apps that allow you to watch movies, television shows, play games, and more—wirelessly. SRP, $299.99 with a 2-year contract.
KiiTag by Life n Soul
KiiTag is a bluetooth finder that helps you track your item from up to 200 feet. Place it on valuable items like your phone, your luggage, and be able to locate it wirelessly via an iOS app (coming soon for Android). It can also work as a remote camera shutter and notification service, too! Spend less time looking for things and more time with your family. SRP, $19.99, KiiTag.
iPhone 6s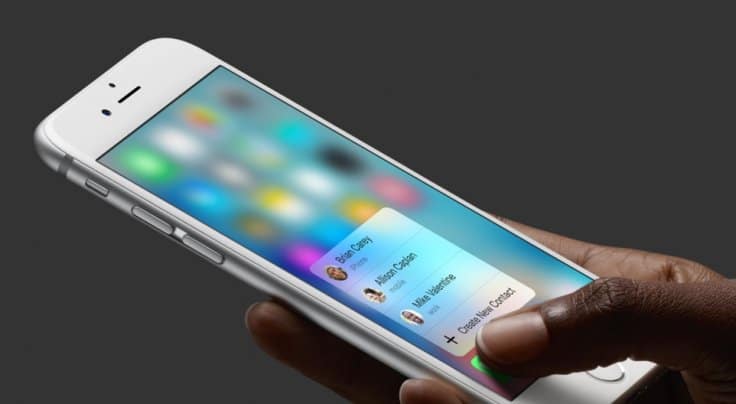 I only recommend this gift IF the person on your list has the 5 or 5s. If they have the 6, you needn't bother (unless it's on their Christmas wish list).
Now that I have that out the way, let me tell you that as a recent purchaser of the iPhone 6s, I am in love. My 6 bit the dust after it fell into the water while I was traveling, and even though I wasn't in the market to get the 6s, if I was going to replace it, I was going to go for that new new. There aren't many changes from the 6, but one major one is the photos. The new 6s features live photos, which act as mini videos when you take them. The camera quality is also a step above its predecessor with 12 MP and 4K video .
The iPhone 6s also has 3D Touch, which allows you to integrate options within applications without having to close it and toggle to something else. They've also added a new color to the mix—Rose Gold, which is what I am currently rocking now.
Price may vary, contract may be required.
Pink Dock Talk Charging Station and Handset
If the Gadget Geek Chick in your life is looking for some swanky accessories, then you've got to get them this Pink Dock Talk Charging Station and Handset. A phone dock that charges your iPhone, Samsung Galaxy, Nokia, and HTC Evo, that's pink, cute, and makes a statement decor wise. Old school meets new school cool. $19.99, Always Fits.
LG G Pad 8.3 LTE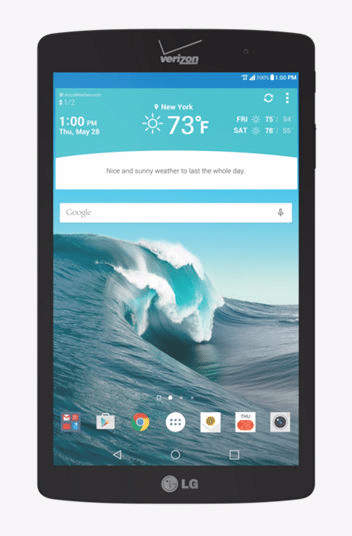 For those tech teens and tweens on your list, I totally recommend the LG G Pad 8.3 LTE powered by Verizon. My Chicklet used this tablet for most of the summer and she loved it. It's smaller than your typical tablet a 8. 3 inches and has amazing batter life. They can take it with them on trips while on the airplane or traveling in the car. It's pretty inexpensive too—you can get it at Verizon for about $13 per month (contract may be required).
Crosley Snap Turntable
For that old school Tech'er on your list, the Crosley Snap Turntable is the perfect gift. It's a record player that plays actual albums and has fold out speakers so that you can really get your sound on. And, with the auxiliary cable, you can also hook up your phone or tablet to the turntable for a modern twist on things. This is not only a great gift, but makes for fabulous decor in any room or home. $199.95, Crosley Radio.
With these picks, you can't go wrong. Whether your recipient is in the mood for a tablet, accessories, phone, or lifestyle gadgets, I've got you covered. Thank me later. 🙂