Utilizing essential oils while at work can greatly reduce your stress level. Find out how.
It's no secret that I like to use essential oils as a part of my wellness routine. After being turned on to them two years ago, I have seen an improvement in so many areas. Because I focus a lot on the topic of career and getting the most out of your professional and personal lives, I wanted to share how incorporating essential oils while at work can help ease tension. I first wrote about essential oils and their use in the workplace here, but in this post, I will focus on three types of oils and how they can lower your stress level at work.
Lavender
My personal favorite essential oil out of the three in this post, lavender is a calming scent that also helps to relax you. Keeping lavender oil at your desk will aid you in fighting off anxiety. It smells wonderfully, and can improve your overall mood as a nervous system restorative.
I especially love L'Occitane PDO Lavender Oil, but any brand will work.
Lavender essential oil can also help you sleep better at night, as it has a calming affect that can help prepare you for rest.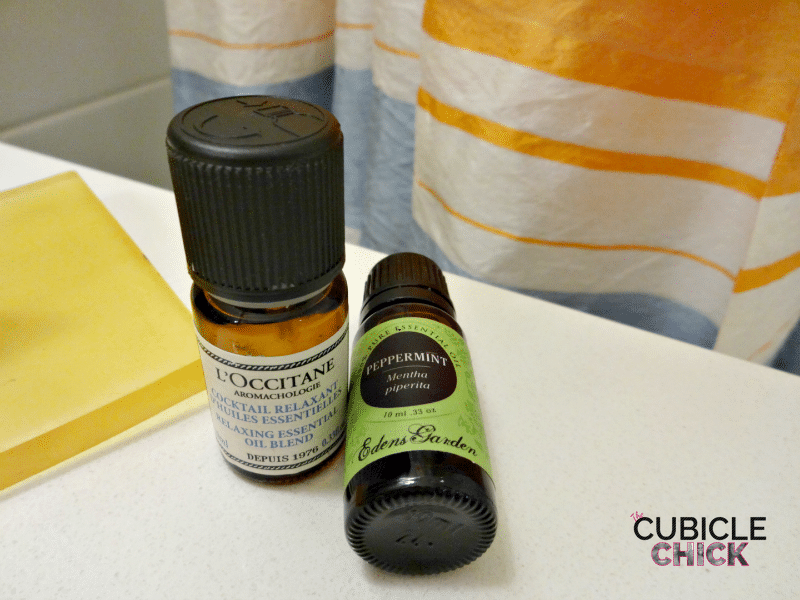 Chamomile
You have probably heard of chamomile tea, and chamomile essential oil works the same. It emits a peaceful and relaxing scent that can reduce worry and overthinking.
According to the University of Pennsylvania School of Medicine, chamomile essential oil "may provide clinically meaningful antidepressant activity that occurs in addition to its previously observed anxiolytic activity."
Rose
Roses are a favorite flower for romantics, and there's a very good reason why. Its sweet, yet tranquil smell helps soothe and relax.
Rose essential oil works much in the same way to get rid of stressful feelings and depression. It costs a little more than other essential oils, but the price is well worth the benefits it gives.
When using essential oils at work, you may do so aromatically, topically or orally.
Aromatically, you will need a diffuser for the essential oils as a way of aromatherapy. Beware of any workplace rules prohibiting you from utilizing scents, especially in areas where there is a sensitivity to smells. If you are in an office that prohibits this, you can opt to use the essential oils topically or orally.
Topically, you can apply the essential oil directly to your neck, forehead, or temples using a cotton ball. Only use a couple of drops and consult the dosage instructions on the bottle before use.
Some essential oils are available in pill form in your local health food store or online, and you can take them while at work by following the instructions on the bottle.
When fighting workplace stress, consider essential oils as a possible antidote to anxiety and worry. It's a natural, yet effective way to improve your overall well-being.
What are your thoughts?