Learn how to make a one pan pasta that the whole family will enjoy.
Do you remember this post that I discussed eating healthier by cooking with fresh produce? I want you to know that it wasn't just talk. I am dedicated to maintaining a healthier lifestyle and cooking with locally sourced ingredients. Recently, I stumbled across a recipe that I've been seeing online for a few years now. It's a dish made famous by Martha Stewart Living called One Pan Pasta and it is so simple, you have to try it.
I was a little skeptical at first because I've come to believe that you always had to boil pasta before being able to incorporate it into a dish. This recipe is awesome because it's called One Pan Pasta because you cook everything in one pan. All of the ingredients are incorporated together in one pan and cooked in one pan—in about 15 minutes.
This dish is perfect for working parents who want to create a delicious meal. It's quick and easy to make, and oh, so good!
Here's what you will need (feeds four):
Linguine (12 ounces)
sliced cherry or grape tomatoes (12 ounces)
1 whole onion (thinly sliced)
4 cloves of garlic (thinly sliced)
1/2 tsp red pepper flakes
basil, 2 sprigs (plus a few more for garnish)
2 tbls extra-virgin olive oil (a teaspoon more when serving)
Salt and black pepper
4 and 1/2 cups water
freshly grated parmesan cheese
(the potatoes seen in the above photo were not used)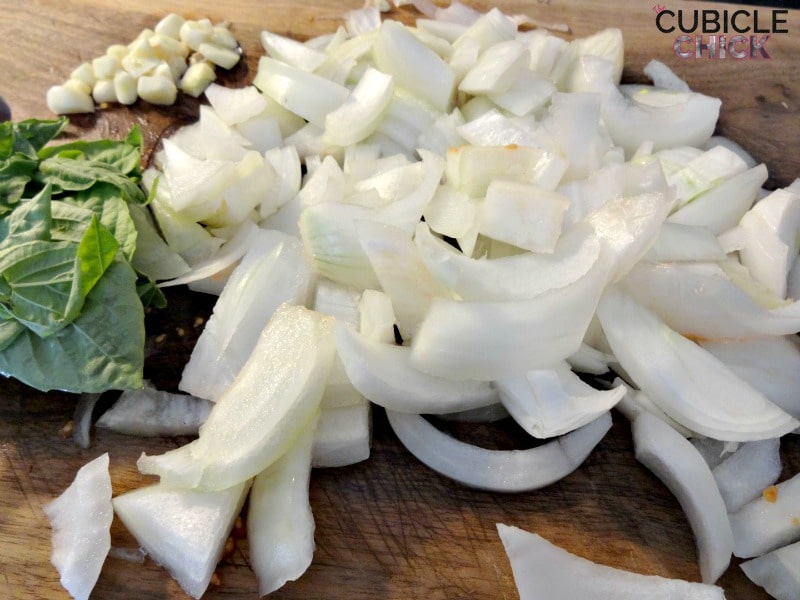 Now, this is the fun part.
Add the pasta, water, tomatoes, onion, garlic, red pepper flakes, basil, olive oil, and salt and pepper to the pan and place on medium high heat.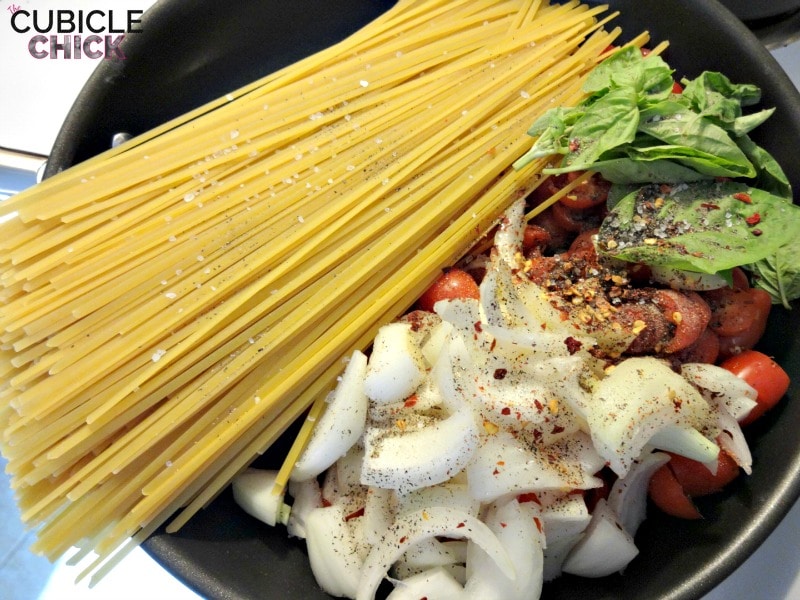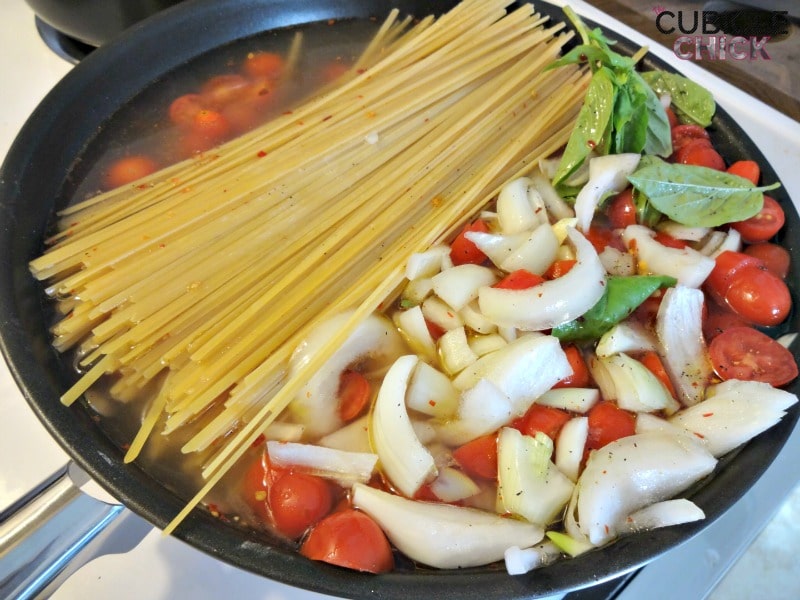 As it begins to boil, use tongs to make sure the pasta and the ingredients are mixed well.
When the pasta starts to soften, add parmesan cheese to the mixture and continue to incorporate in the pan with the rest of the pasta.
Cook until al dente. Some of the water will evaporate, and what is left will be turned into a sauce for the pasta. The original recipe says that it takes nine minutes to cook fully, but with my electric stove, it took about 15 minutes.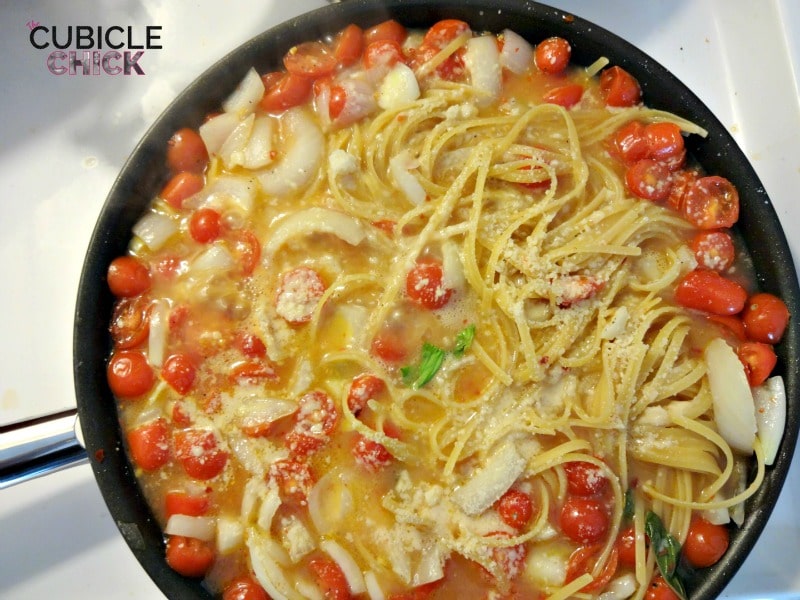 When done, season to taste with salt and pepper. Divide pasta into four bowls and top with parmesan cheese and fresh basil leaves.
Serve!
My kiddo loved this dish! I was surprised at how good it turned out, and I am looking forward to making it again.