Who has time to deal with sinus pressure? In this sponsored Sinex conversation, I am sharing how I plan to spend the holidays congestion free.
Each and every year when fall turns into the winter, I always feel that nagging pull inside of my head that interrupts my flow.
I'm decking the halls, trimming the tree, and prepping for family time during the holidays and it never fails. The intense sinus pressure rears its ugly head and renders me down for the count. If you're anything like me, an episode can have you down for a few days, and you get behind on all of the things you need to do.
But this year, I have a plan in motion that is going to help me feel better and remain focused and active with my family and all of our holiday to-do list items. I've got Sinex on hand to assist me in freeing myself of a stuffy head and congestion so I can focus on what really matters.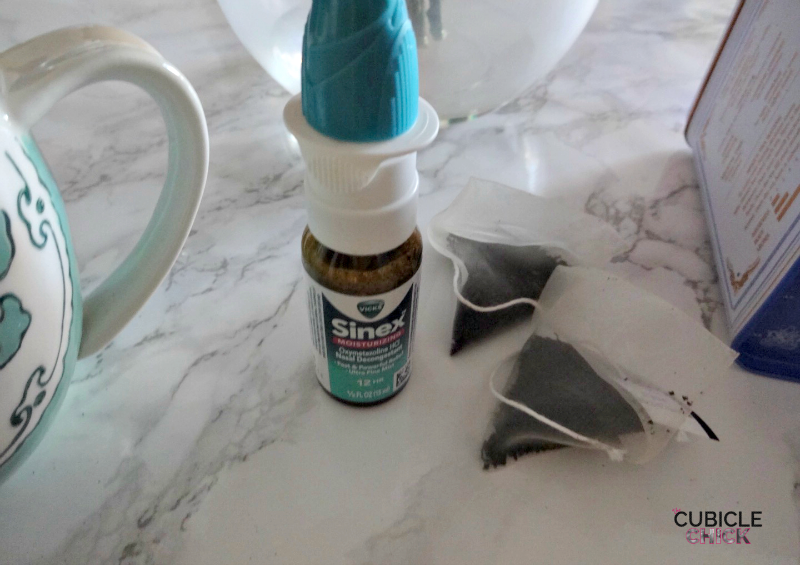 Sinex works to help relieve stuffed nasal passages that come along with colds, hay fever, or upper respiratory allergies. It can help provide 12 hours of relief of nasal stuffiness and you can use it every 10 to 12 hours.
I've got it on hand pretty much everywhere that I am. I've got Sinex LiquiCaps in the car, my purse, and of course in the medicine cabinet. I am not going to be caught off guard again with the stuffies.
How can you spend the holidays congestion free with Sinex? Here are a few tips:
Use Sinex once you feel the stuffiness and congestion begin.
Keep it on hand wherever you are in need of relief.
Use hot tea to help soothe your sinuses.
Take it easy and don't overdo it once you begin to feel symptoms.
Leave a comment below to be selected to win free Sinex product.
If you've been wanting to try Sinex yourself, here's the perfect opportunity. I am selecting three (3) readers who leave a comment below to receive Sinex product. It's really simple. Leave a comment with a valid email address and that's it!
A winner will be notified via email address after Friday, December 23rd.
If you have already tried Sinex, you can write a review HERE.
Enjoy your holiday season without the interference of congestion with Sinex. Here's to uninterrupted family time.