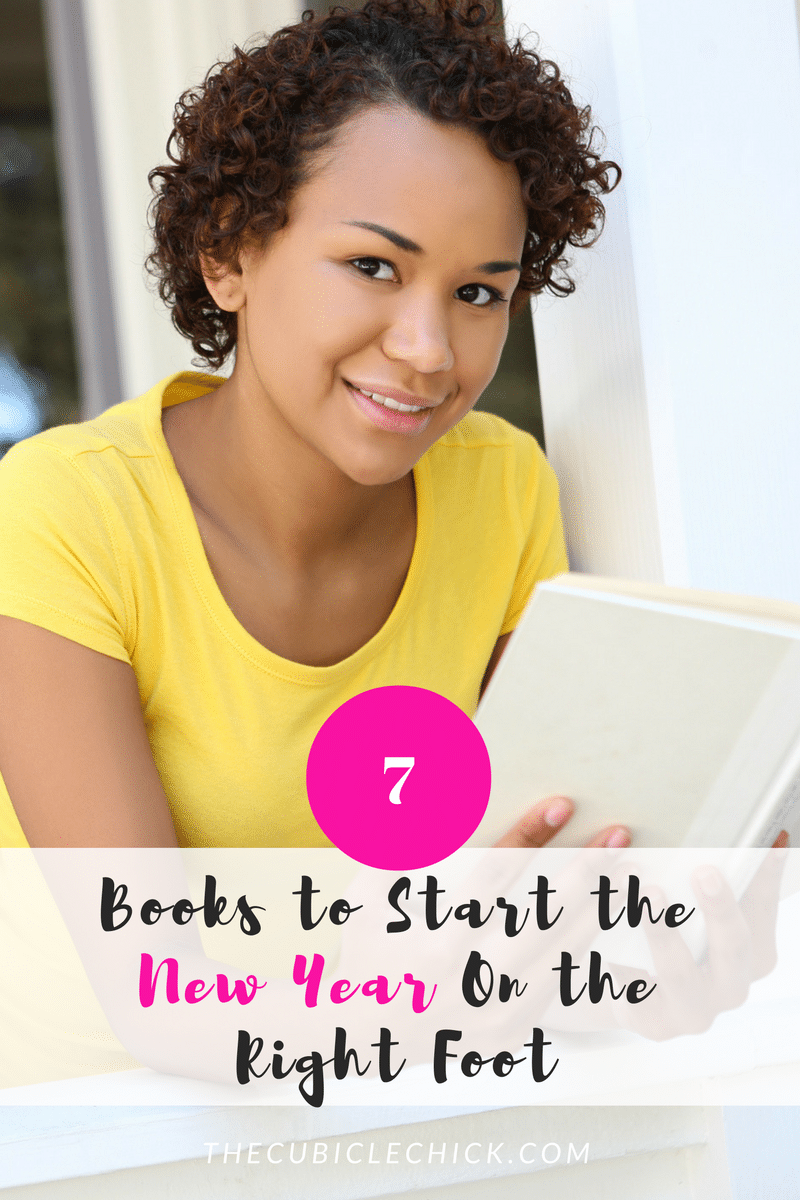 Ask any non-recovering bookworm out there, and they'll tell you there's nothing like sinking your teeth into a great book filled with inspiration, wisdom and practical tips to start off a brand New Year on the right foot! As a self-proclaimed (and recovery-adverse) book addict myself, the perfect start of the year for me involves lounging in a quiet spot with one, two, or a few reading pieces (plus the occasional glass of bubbly).
As I start this New Year, here are 7 book suggestions to help you tread into the New Year with inspiration, positivity, and some serious resources to make this a successful journey:
If there's one book that deserves to be read at the start of every New Year (or really as often as possible), it's this one! This classic written in 1937  is most successful entrepreneurs' favorites, and has been hailed as one of the most impactful works of our times. Successful mogul and founder of $6 billion clothing line Fubu Daymond John of Shark Tank admits to having read this book over 20 times already.
This book started out a a challenge by business mogul Andrew Carnegie to study the success journeys of more than 500 wealthy men, the likes of John D. Rockefeller and Henry Ford. Decades later, the powerful message of faith and determination embodied by this book still teaches many to follow and achieve their dreams.
Goals, resolutions, decisions, all terms we hear over and over at the beginning of every new year! Except we all know what happens to goals and resolutions after about a week into the new year…Most of them kinda fall by the wayside, as we lose the motivation and drive to pursue them…I mean, just check my track record of gym memberships over the years, ahem.
That's exactly why The Desire Map by Danielle LaPorte should be a required read at the start of every year. This guide to "creating goals with soul" will make you re-think how you think about and set your goals. You'll realize that it's less about the goals you set, then the way these goals make you feel. That we should pursue fulfillment first, and achievement will align itself with it. And that basically, we've had this whole goal-setting thing upside down for the longest time, and it's about time to get it right, make it more fun, and finally find the fulfillment we all crave.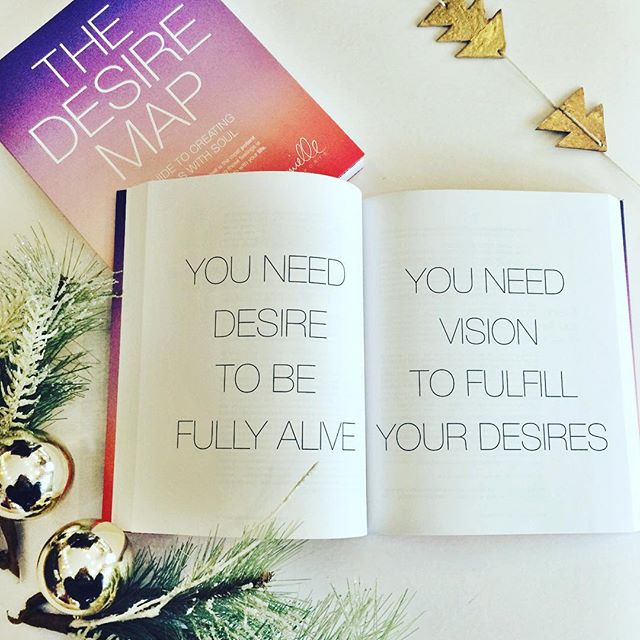 If you haven't heard of Shonda Rhimes yet, please come out from under the rock you've been hiding under now! With her three hit shows on ABC, including Grey's Anatomy, Scandal and How to Get Away with Murder, she has rightfully earned the title of Queen of Television (and the empress of Shondaland). And basically has owned my Thursday nights for quite a while now.
In this griping memoir, Ms. Rhimes explores her own social anxiety and unhappiness with her weight, which have caused her to avoid saying "yes" to so many opportunities in her life. She takes us on a life-altering journey to empower all of us to learn to say a vibrant 'Yes" to the best lives we can have…Great read to start the year!
I'm a big believer in starting off the day right…I've had (and still do) too many hurried, disorganized, all-over-the-place mornings to know that if you can't handle your mornings right, chances are your days are going to be pretty much off.
Which is why I've gotten in the habit of reading and re-reading Laura Vanderkam's practical guide to reclaiming my mornings. In this short read, she combines examples of successful men and women's morning routines, with effective tips to live more productive and happier lives. And isn't that what we all aim for, especially at the start of a New Year?
The first time I read Brene Brown's Rising Strong, I literally bawled my eyes out…Yes, sitting on my bed, book open, mascara running all over the place.
It's because this powerful work by renowned social scientist Brown will make you look at your life path in an entirely different light. The main premise of the book is that being vulnerable, being willing to show up and be seen just as we are, in our most authentic state, is really the only way to live a full life!
As we start a new year, and look towards building more fulfilled, joy, success and creativity-filled lives, this book is a wonderful way to begin this journey being the brave and amazing people we were always meant to be.
If you're starting the new year with the firm determination to beat all the (sexist) odds in your career, and achieve success at work, then this is one of the books you should read! Through hilarious and real accounts of what professional women face in the "real world", author Jessica Bennett succeeds at providing us with a strong dose of career advice infused with a serious reality check!
I mean, in between the no-nonsense expert advice, biting statistics and funny stories, you'll get out of this reading adventure with all the tools you need to be a successful professional woman.
Strolling into work in January like: "I double dare you…."
Are you thinking of starting your business this year? Or leaving your full-time job and actually dedicating yourself to your dream? Or even going back to school, changing your lifestyle, or dropping 50 pounds?
There are so many things we know we could, and should do, to step into our desired lives. And every time we start a new year, we're faced with the same nagging thoughts that if only we could take that leap…
In this riveting account of faith, courage and persistence, comedian, TV host and one of my all-time favorite funny guys Steve Harvey offers us a front row seat into his own life and the powerful lessons about achievement and success he's learnt along the way. This is a must-read guide for anyone who wants to make this year, or any year really, a time of success and greatness.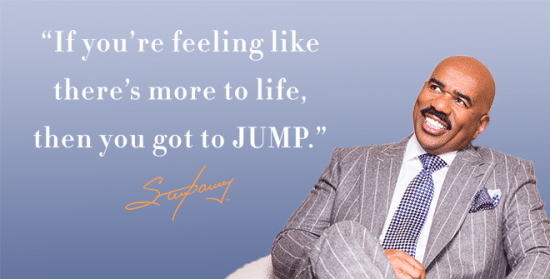 What books are you starting off the year with?
Bio: Solange Lopes is an author, blogger and CPA. She writes about career and lifestyle topics for women at work in her blog The Corporate Sister (www.thecorporatesister.com). She's also the author of Girl, Take Back Your Career: 7 Steps to Reclaiming Your Power at Work.